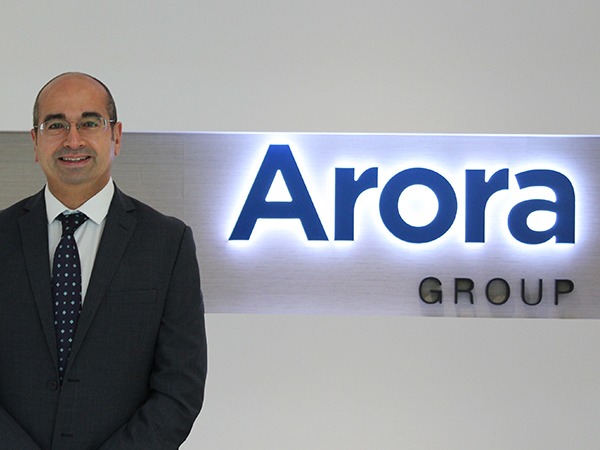 Andrew Brown has been appointed to the newly created role of Brands & Projects Manager at Arora Hotels.
Formerly General Manager of the Arora Group's Savill Court Hotel, Brown will oversee development for the group as it enters a significant phase of expansion, making it one of the UK's largest private hotel owner operators.
Brown joined Arora Group in 2014 after the acquisition of Macdonald Savill Court Hotel, and has previously worked as General Manager at Macdonald Hotels, Q Hotels, De Vere group and Trust House Forte Group. He has experience in launching various hotels in the UK, and is an associate of The British Hospitality Association and a Fellow of the Institute of Hospitality.
Vincent Madden, Director of Operations at Arora Hotels, comments: "We are delighted to announce Andrew's appointment as Brands and Project Manager for Arora Hotels. Andrew is a key member of our management team and with his extensive knowledge and expertise in the sector; he is perfectly positioned to guide us through the next exciting stage in our growth."
Arora Group currently has over 1,100 guestrooms in development, with a new five-star countryhouse resort being built on the site of Savill Court Hotel. Further projects include the Crowne Plaza and Holiday Inn Express at London Heathrow Terminal 4, and Hilton Garden Inn at London Heathrow Terminal 2, both due to open in 2018.
Brown adds: "I am thrilled to take on the challenge of this new role at such an exciting time in the group's history. I'm looking forward to continuing to build on our existing partnerships with leading hotel brands, including Sofitel, Renaissance and InterContinental. At Arora Hotels we pride ourselves on delivering the highest quality products and services to our clients, and I'm very proud to be a part of that."