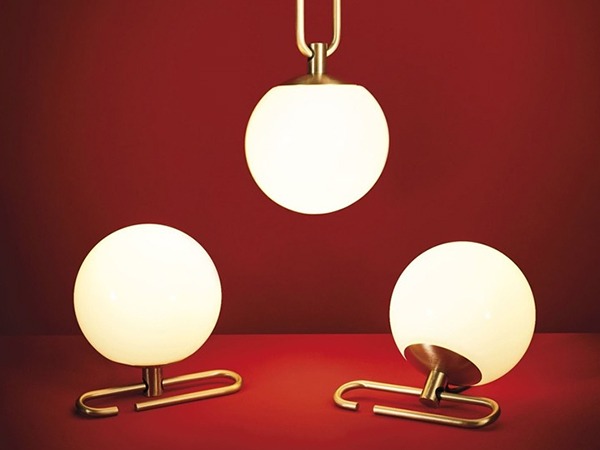 Italian lighting brand Artemide has announced the launch of Nh1217, a special edition light created in collaboration with Neri&Hu.
Nh1217 can be used to illuminate a variety of spaces as a table or suspended wall lamp, and features a white blown glass sphere that slides along a brushed brass ring to enable it to take different positions and freely direct the diffuser. The light's frame also becomes a support, and can be adjusted to act like a hook to hang from a wall.
In line with all of Neri&Hu's projects, Nh1217 offers a contemporary reinterpretation of traditional far Eastern design, with its white blown glass sphere reminiscent of traditional Chinese lanterns.
The collaboration signifies the continued partnership between Artemide and the Chinese design firm – founded by architects Lyndon Neri and Rossana Hu – which began with the launch of the Yanzi collection at this year's Milan Design Week.