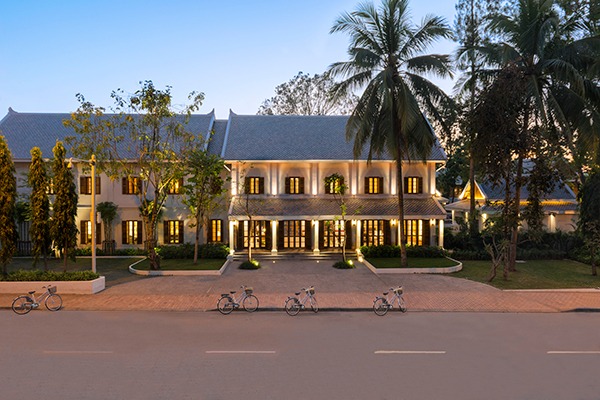 Avani Hotels & Resorts has announced a new brand extension, Avani+ with the launch of its first hotel in Luang Prabang on March 1.
Launched in 2011, Avani currently operates over 3,800 keys in 15 countries, with a further 3,000 in the pipeline. The Avani+ portfolio will encompass a selection of hotels and resorts showcasing a step up in style, design and facilities. Each Avani+ will tell its own unique story, from architecture to design, location, dining and tech.
Avani+ Luang Prabang is situated steps from the Mekong River, Royal Palace, and Night Market, and brings together the contemporary French Neo-Classical architecture and a colonial-inspired interior across 53 guestrooms and suites channelling open-plan layouts and louvered wooden doors.
"Avani+ hotels will elevate themselves by being more than just a unique design or the perfect city centre location," explains Alejandro Bernabé, Vice President of Operations for Avani Hotels & Resorts. "Avani has always focused on offering the details that matter to our guests and Avani+ will take that to the next level, infusing more style and taking a non-standard approach to our upscale hotel concept, going beyond providing premium facilities, amenities, and service. We are absolutely delighted to introduce Avani+ with the launch of Avani+ Luang Prabang and we look forward to announcing additional AVANI+ hotels over the coming months"