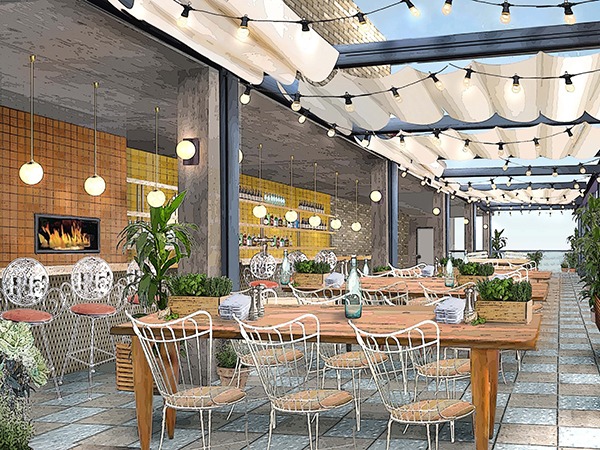 Boutique Design New York, the trade fair and conference taking place from 12-13 November, has announced its design-focused talk programme. More than 100 thought leaders are set to share their perspectives on the forces shaping the hospitality design industry.
The conference programme is set to showcase more than 35 educational sessions, including ten with IDCEC and AIA accreditation, and five BDNY Signature Sessions featuring names from leading companies in the hospitality industry.
The talks begin with the New in New York panel, where panellists including Christopher Alvarado, Senior Director of Design at Two Roads Hospitality – who debuted Hotel 50 Bowery in May – will showcase hospitality projects in the boroughs of the city. Examining more worldwide projects, upcoming and established hotel brands such as sbe, Hilton and Marriott International will feature on a Brand Central panel to discuss what they look for in a design partner.
Meanwhile, leading hospitality industry investors including Nick Chini, Managing Principal, Bainbridge Private Equity Group; John Hamilton, Senior Vice President, Business Development and Acquisitions, Pyramid Hotel Group; Dan Hansen, Chairman, President, and CEO, Summit Hotel Properties will debate where smart money is going for 2017 and beyond.
Concluding the conference program, BDNY associate partners will also present an overview of select service trends by the Asian American Hotel Owners Association (AAHOA), a technology and audio-visual roundtable with Avixa (formerly InfoComm International), and four new NEWH Green Voice sessions.
Mary Scoviak, Executive Editor, Boutique Design, comments: "BDNY's conference programming is a one-stop shop for getting inspired by trendsetting projects, getting business advice from the industry's leading owners and operators and getting connected with blue-sky thinkers, ranging from the cruise industry to experts on artificial intelligence."
Expanding to 125,000ft2 of exhibit space, BDNY will also showcase the products of 700+ manufacturers and marketers of furniture, fixtures, lighting, seating, wallcoverings, accessories and other design elements for hospitality interiors. The fair is expected to bring more than 7,800 international hospitality design professionals to New York.