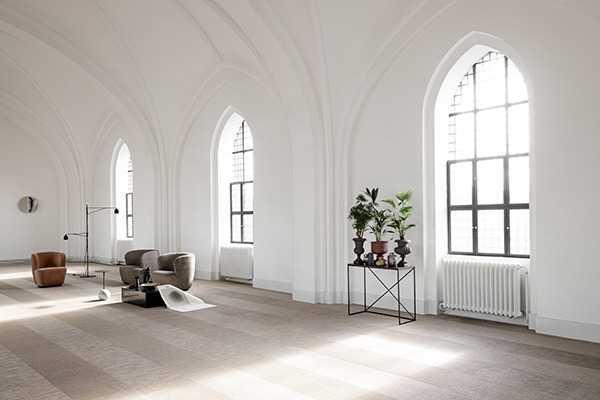 Bolon has announced the 2018 release of its Elements collection, a range of nature-inspired flooring designs. Seeking to bring the harmony of the natural world to interior spaces, the range looks to demonstrate the effect of design on wellbeing.
Reflecting the tonality and textures of the environment, its two warp threads feature a grey and beige base woven into weft threads with shades of linen, oak, ash, cork, birch, marble and others.
Marie Eklund, CEO of Bolon, comments: "Elements is based around nature and is an example of classic design in the Scandinavian or East Asian sense. It doesn't shout, but it still has presence. It's all about the feeling of harmony that it gives you and its allusion to our design heritage."
Based around a new type of yarn that Bolon's R&D team has developed, the backing is made up from up to 33% of recycled materials. The new profiled H-thread also has a soft aesthetic but offers greater levels of resistance.
Anicca Eklund, Bolon's CCO, adds: "We want to help create spaces that give you a warm, welcoming feeling, but which still speak of good contemporary design. And that's what the Elements collection and Bolon are really all about: the people who experience them."