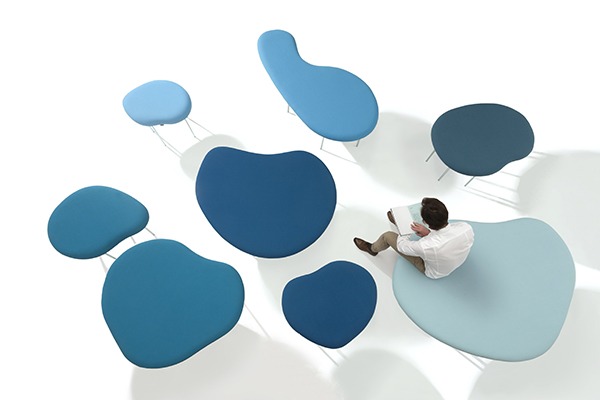 Born from observations of how tension creates drops of water on a flat surface, the Droplets series from Capdell features eight pieces that can be used in multiples or as standalone elements.
Designed by Claesson Koivisto Rune Architects, the collection affords organic shapes and was inspired by the reaction of water, with the Swedish practice photographing its behaviour and producing 3D computer models from the results.
Ranging from 50-150cm with several sizes in between, the main structure of the pieces is based on a 15mm birch plywood, while two foam coverings are added for comfort. The light and resistant steel legs further allow the top shapes to act as the focal point of the design, while upholstery in multiple fabrics and leathers means the range is suited to varying aesthetics.