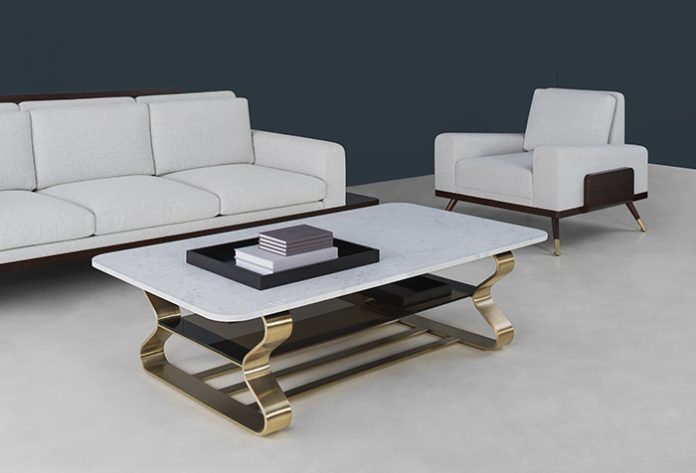 Decca has announced The London Collection, an 18-piece furniture range including casegoods and upholstered seating. Designed by Robbie Llewellyn of Bert Frank and crafted from materials including rosewood and dark ash, the collection will be formally introduced at Decorex 2018.
The collaboration between Bert Frank and Decca began with five furniture pieces designed and produced for a presentation at Maison et Objet 2016. Encouraged by the response in Paris,Llewellyn agreed to expand the breadth of his initial furniture designs.
"It has been a complete delight to partner with a designer of Robbie's calibre," comments Gemma Allman, Director of Decca London. "Both his lighting and furniture designs possess a modern sensibility that draws on the rich industrial heritage of Great Britain. It is this balance I believe – between his respect for historical forms and materials, and his innate creative ability – which most strongly informs the modern aesthetic narrative Robbie has woven throughout The London Collection."
In addition, Decca also invited Margo Selby, a British woven textile company, to create bespoke fabric designs exclusively for The London Collection. The linear abstract visual reflects a traditional, mid-century style with a modern twist. These details are complemented by solid accents in a warm brass tone, as well as surfaces crafted in white, black and dark green marble.
"I believe the furniture pieces I've created illustrate my design aesthetic, and are a natural extension of my lighting line," says Llewellyn. "Like the texture and dimension found in a fine wool rug, or the subtle colour values and geometric lines inherent to an important modern oil painting – I hope each piece in The London Collection will draw an emotional response from our client and, in the process, help them create a warm, personal living environment or public space."