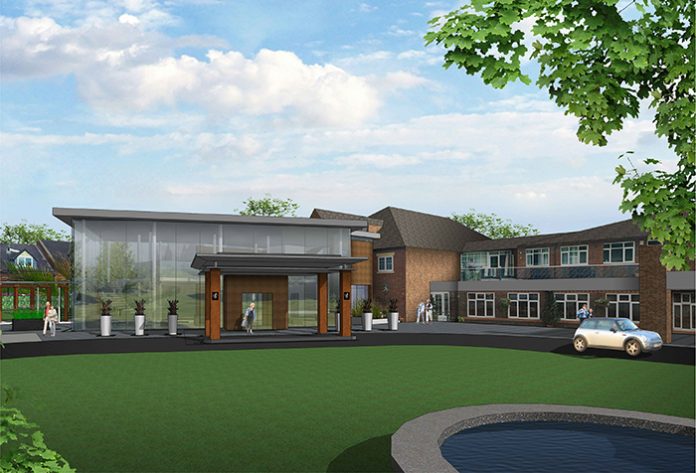 Following news of its successful planning application, Formby Hall Golf Resort & Spa has revealed details of a multimillion pound redevelopment set to include 43 new en-suite guestrooms and a further 20 as part of a conversion of the current spa and leisure building.
The approval will also see the construction of a two-storey golf clubhouse, 300-capacity events space and extended F&B facilities, as well as a reception building, reconfigured health club and spa featuring four lakeside eco-lodges.
Taking cues from its local surroundings and designed to appear as if floating on water, the new spa will become a key attraction of the resort and comprises 12 treatment rooms, multiple relaxation areas and a range of thermal experiences. In addition, indoor and outdoor vitality pools will accompany hot tubs, luxury day beds and a deck over water with sunken fire pits, while internal and alfresco dining will also be offered on an expansive terrace.
"It has been great to have the support of Sefton Council in approving our plans, and we are grateful that they have been able to share our vision and ambitions for the resort," says Christopher King, Director of CS Hotel Solutions. "We are confident that these redevelopment plans will not only reposition the resort as a world-class destination, it will also further enhance the region's attractions to tourism, which already boasts some of the best golf courses in the world including The Open Championship venues, as well an outstanding coastline and of course the major draw of Liverpool itself."
Situated in the heart of England's Golf Coast, the resort will add to the continued development of Sefton and Merseyside as a leisure destination, bringing economic growth and additional employment opportunities to the region.