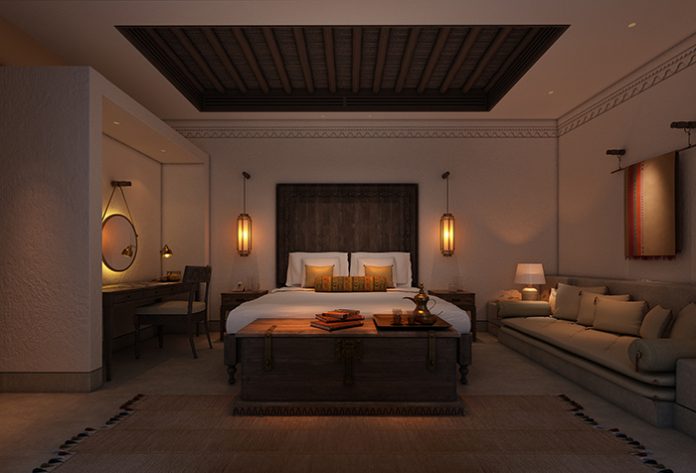 General Hotel Management has announced the 1 September opening date of Al Bait Sharjah, a 53-key property celebrating the heritage of Arabia that marks GHM's second property on the peninsula after The Chedi Muscat.
Developed in partnership with Shurooq – the Sharjah Investment and Development Authority – Al Bait Sharjah will debut as a key block in the region's largest restoration project, Heart of Sharjah, which seeks to re-establish Sharjah as the cultural hub of the United Arab Emirates.
Paying homage to traditional Sharjah architecture, the heritage resort is rooted to the restored foundations of vintage homes that once belonged to noted Emirati families. Al Bait, meaning 'The Home', has been remodelled and designed to provide luxurious experiences to its guests, through elements in harmony with Arab culture, society, history and civilisation as well as quintessential Emirati hospitality and etiquette.
"GHM has taken the lead in pioneering luxury hospitality in the Emirate, while connecting the modern traveller to Sharjah's rich storied past," explains Patrick Moukarzel, the resort's General Manager. "We eagerly look forward to welcoming guests to Al Bait for an experience comparable to no other."
Al Bait Sharjah will feature a gastronomy programme including Arabian and multi-cuisine restaurants as well as The Café where diners can observe the only remaining circular wind tower in the UAE. A Turkish-inspired ice cream shop stocking hard-to-find flavours and a spa also feature.