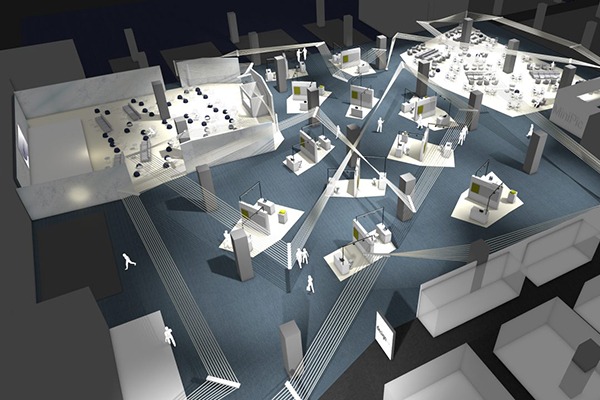 Heimtextil, the international trade fair for contract textiles, has unveiled a new format for its interior design segment. Taking place in Frankfurt from 9-12 January 2018, the event is expanding its contract market range with an Interior.Architecture.Hospitality Expo.
Showcasing collections relating to a theme of customised, the expo will present products and innovations in acoustic textiles, modular carpets and wallcoverings in the form of individual customer-oriented projects.
Set in an exclusive venue at the exhibitions hall 4.2, the format targets interior designers, hoteliers and project planners with aesthetic and functional answers to questions regarding modern, sustainable design, as well as fire protection regulations and structural requirements. With brands such as Drapilux and Low & Bonar announcing their participation, trade visitors can discuss their current projects directly with exhibiting companies in order to find solutions to their designs.
In addition to the expo, the trade fair will tailor lectures and guided tours to the specific interests of architects or hoteliers. With a starting point at the Interior.Architecture.Hospitality Salon – a networking space in the centre of the exhibitor hall – tours and lectures will be held by industry partners such as the Association of German Interior Designers and hotelforum management, along with international architect network World Architects.
Meanwhile, Heimtex will initiate a new presentation on textile floor coverings with themes of modularity, acoustics and design. Showcased in an architecture-focused environment, contract furnishers and architects will receive advice from the Association of German Home Textiles Industry on the three themes as well other carpet-related issues.
Fibre manufacturer Trevira will also be present as part of a community presentation, comprising 18 participating firms including Engelbert E. Stieger; Johan van den Acker; Pugi; Spnadauer Velours; Swisstulle; and Torcitura Lei Tsu.
Finally, a global range of over 400 upholstery and decorative fabric exhibitors will be in direct vicinity of the expo, with international suppliers including Deltracon and Muvantex from Belgium, Erotex from Israel, Loro Piana and Tali from Italy and Blom Liina Maria from Finland located in hall 4.