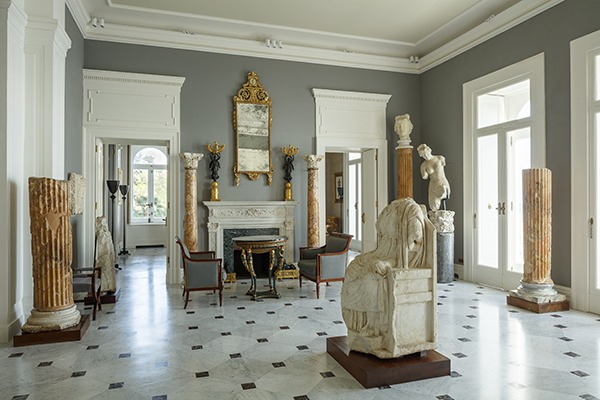 Homebase Abroad has announced the addition of a new property to its collection of villas throughout Italy. The historic Villa Astor, new to the market for 2017 following an upgrade led by Jacques Garcia, features gardens, terraces, and luxurious amenities, and offers views across the sea.
Originally a convent, and later the private villa of William Waldorf Astor, Villa Astor is an estate with a storied history. The views over the Gulf of Naples complement thoughtful interiors, whilst the garden is host to flora unique within Italy.
Inside the manor the refined, cultured atmosphere has been updated with touches of luxury. Terraces are broad and comfortable and feature as part of the six completely redone suites. Guestrooms further offer a full set of electronics, marble-finished baths and high ceilings.
Crowning the estate is a rooftop terrace that doubles as an activity area or a cocktail bar. At the other end lies a hidden stairway leading down to the waters below, providing a private escape. The hotel is also positioned in close proximity to the historic old quarter of Sorrento and Marina Grande.