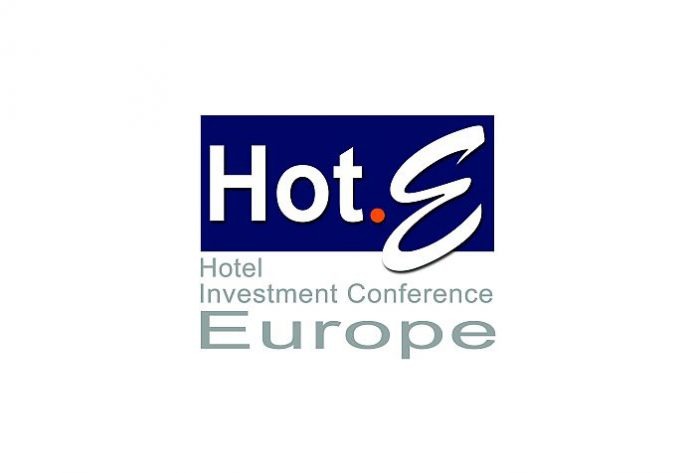 The Hotel Investment Conference Europe (Hot.E) 2018 returned to Hilton London Bankside on 26-27 September, attracting delegates from nearly thirty countries to explore topics ranging from current state of affairs to different investment opportunities around the region.
Robin Rossmann, Managing Director at STR, kicked off the first day with a numbers-driven overview of the market clearly stating that Europe is now heading on nine years of consecutive RevPar growth. In a ten-year span, from 2008 to present, the leaders of RevPar growth were interestingly Budapest, Lisbon and Dublin, with London making it to seventh spot. Both Brussels and Paris have witnessed double digit growth post terrorist attacks, speaking to the continued strong tourism draw of both destinations. On a slightly concerning note, Mediterranean countries seem to be losing ground as demand has started shifting back to North Africa, but overall the message was very positive region-wide.
This sort of positivity was further confirmed by leaders from the International Hotel Investment Council (IHIC), who hosted a session entitled 'The Opening Money Hall – Expert Views from IHIC'. Steffen R. Doyle, Managing Director at Credit Suisse, remarked that the amount of capital focused on hotels has never been bigger. Cody Bradshaw, Managing Director at Starwood Capital Europe, explained the strategic approach of the firm as a 'slow-burner', meaning that they are collectively spending time targeting situations.
Meanwhile, multiple breakout sessions gave the delegates an opportunity to take part in smaller discussions based on their topic of interest. The CEE roundtable was heavily focused on the Balkans, with Albania taking centre stage as the next place to invest. Nikola Avram from MK Hotels & Resorts was convinced that there is huge potential in the country due to the untouched seafront, or the last part of the Mediterranean as he put it.
On day two, the award winners were announced with Kimpton Fitzroy London, formerly the Principal Hotel, taking home the Merger & Acquisition/Portfolio prize following its sale to Foncière des Régions, and Hilton Amsterdam Airport Schiphol named as Transaction of the Year. The Hall of Fame Award was given to the legendary British hospitality duo Kit and Tim Kemp of Firmdale Hotels. When asked what has made their collaboration so successful over the years, both were in agreement that they look at the business from bottom up, starting with what the guest wants. Kit was also quick to add that in many cases designers tend to forget the interlinked areas of the hotel and only focus on rooms, F&B or public spaces, hence producing a disconnected entity.
With more breakout sessions taking place simultaneously on the second day, delegates had a hard time choosing between multiple areas of interest. Christian D. Kielgast from Nordic Hotel Consulting gave a detailed overview of the Scandinavian market, remarking that there are still very few international operators entering key cities, with local brands such as Scandic Hotels and Nordic Choice Hotels still dominating the scene. Peter Haaber, CEO of Zleep Hotels, further explained that the deal structure being historically lease-driven poses a conundrum for international hotel brands.
The conference came to a close with a final keynote focusing on hotel distribution, an extremely pressing issue at present. Lorraine Sileo, Senior Vice President at Phocuswright, conducted Europe-specific research on the subject with the aim of understanding the region's behaviour in the $434 billion hotel bookings market. The biggest difference with the US market was in loyalty rates, which seem to have less success in the European region, making it harder for hotel brands to attract repeat customers.
As is customary at The Hotel Investment Conference Europe, there was no shortage of excellent food and drink to round off proceedings. The closing reception was hosted by Scottish Development International and Splendid Hospitality Group, and showcased the best of Scottish drink to prompt further interesting conversations amongst delegates.
Words: Heleri Rande