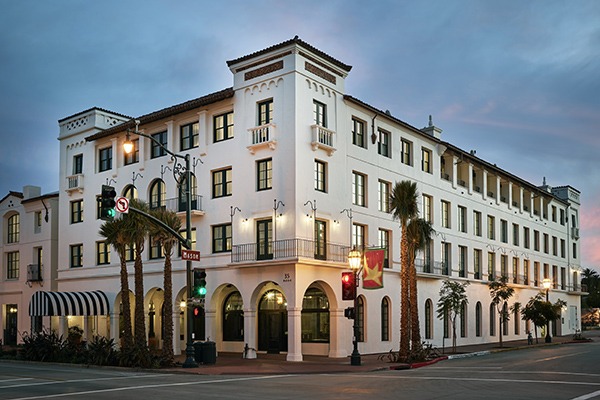 Hotel Californian has opened its doors in downtown Santa Barbara, bringing a design-led twist fusing Spanish Colonial architecture and Moroccan-modern interiors to California's 'American Riviera.'
Designed by Martyn Lawrence Bullard, the 121-key Hotel Californian channels a mixture of luxury, nostalgia and accessibility throughout two restaurants, a spa, ballroom and library lounge. Situated in close proximity to the beach and Amtrak Station, the coastal retreat encompasses the restoration of the original Hotel Californian from 1925, and is home to downtown's only fourth-floor outdoor event space.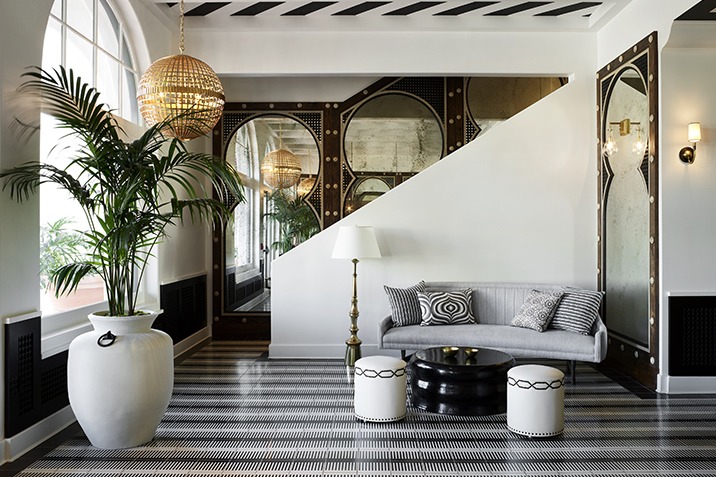 Each of the hotel's three buildings – The Californian Building, The Mason Building and The State Building – have been designed to contribute to the overall Californian experience. The first includes the preservation of the hotel's original façade, and the elevation of the 3,700ft² Mirador event deck with views of the Pacific Ocean and Santa Ynez mountains, as well as the resort's Moroccan-inspired Majorelle spa. Elsewhere, comprising a pair of three-storey structures, the Mason building offers 58 guestrooms alongside several boardrooms and Blackbird, a second eatery serving up contemporary American cuisine from Executive Chef Alexander La Motte.
Lastly, the State building marries expansive outdoor spaces – such as the 4,200ft² Court of Califia plaza lawn – and venues fit for a range of events including the 3,000ft² Alhambra ballroom and 3,500ft² Serena rooftop event deck. The State building is also home to the hotel's signature Alcazar suite, a 1,700ft² presidential offer.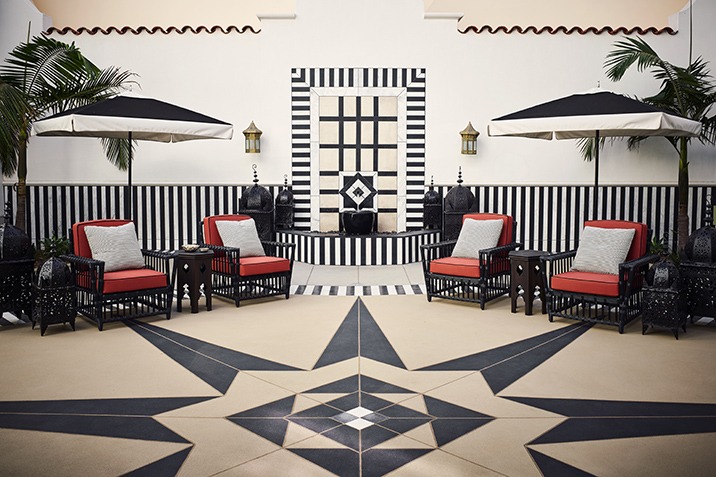 "The vision has always been about Santa Barbara first," explains Michael Rosenfeld, CEO of developer Woodridge Capital Partners. "I dreamt of a destination that elevates the style and character entirely unique to this town, and weaves it throughout the property."