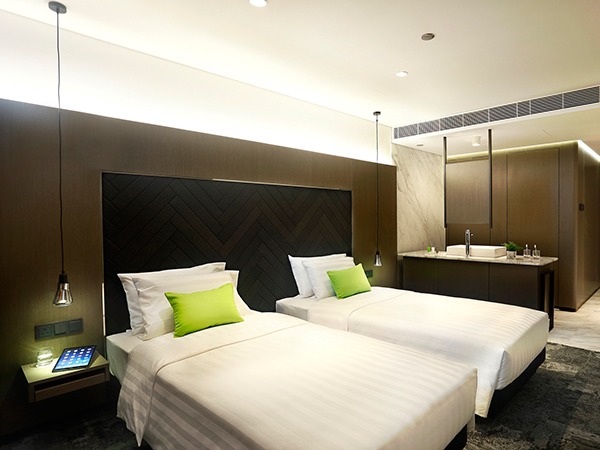 Tang's Living Group, a hospitality firm with a growing collection of hotels across Asia, has announced plans to bring Hotel Ease to Hong Kong.
Slated to open on 1 November 2017, Hotel Ease Tsuen Wan features 160 modern and spacious guestrooms ranging in size from 250-315ft2, each equipped with complimentary Wi-Fi and a smartphone to make free international calls. The hotel restaurant, Eat@ease, offers all-day dining, cocktails and craft beers with an industrial chic interior design.
Eric Cheng, Vice President of Operations and Group General Manager of Tang's Living Group, comments: "The Hotel Ease brand is created to deliver the promise in its name, providing our guests with modern, spacious, and comfortable accommodation which make every guest totally at ease every moment of their stay.
"Being a socially responsible hotelier, we support art development by partnering with Hong Kong Multimedia Design Association (HKMMDA), a local NGO. On each floor, we turn the corridor into a unique art gallery featuring works by local artists. We hope our guests enjoy their stay with our warm and genuine services as well as the thoughtful environment around."
Hotel Ease Tsuen Wan will become the debut hotel under the Hotel Ease brand. Its sister brand, Hotel Ease Access, is soon to open in the Tsuen Wan, Wan Chai and Causeway Bay areas of the city. Tang's Living Group is also in the process of developing three further brands, Hotel COZi, Minimal Hotels and T. Lodge.