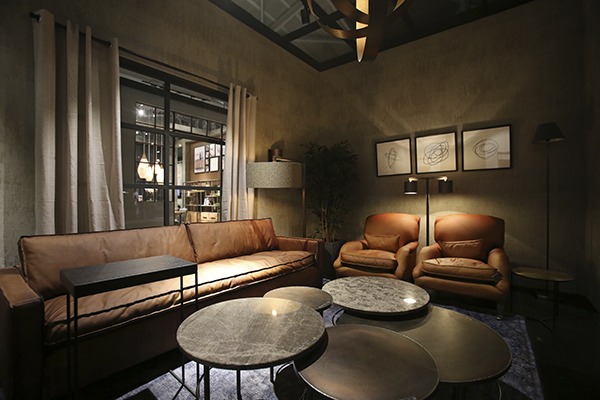 The International Furniture Fair Singapore 2018 (IFFS) – along with co-located shows the 35th ASEAN Furniture Show and Nook Asia 2018 – will make its return from 8–11 March 2018 at the Singapore Expo. The trilogy of events offers a platform for the dynamic furniture industry through a multifaceted show that introduces new technology, celebrates design, and facilitates business network opportunities.
Visitors can expect features including the Indonesian Pavilion, a showcase of the country's premium furnishing brands in partnership with the Indonesia Furniture Industry and Handicraft Association (ASMINDO), as well as an additional 15 national pavilions including those of China, Italy, Belgium and Hong Kong as well as newcomers France, Japan and Turkey. Elsewhere, buyers looking to source directly from India can look forward to the largest-ever showing of Indian exhibitors.
Yanti Rukmana, Vice Chairman of the Overseas Marketing Department at ASMINDO, comments, "We're very pleased to embark on this partnership with Singapore's furniture fraternity. IFFS is a well respected event across the globe, and this collaboration marks a deepening of ties between the two countries' associations. It's a golden opportunity for our members to gain greater exposure on this influential platform, and we look forward to their positive post-event reports."
Elsewhere, following the success of The Italian Hospitality section at IFFS 2017, Italian designer Giulio Cappellini will return to curate an exclusive feature area titled The Italian New Renaissance. This year's showcase is modelled after a typical noble house in Italy, and will incorporate leading Italian furniture and furnishing brands across various living environments.
The fair will also mark the first furniture and furnishing trade exhibition in Asia Pacific to feature Augmented Reality technology on site. Using this simulation technology, 20 exhibitors will showcase an expanded product range, whilst visitors can expect an interactive 4D experience of participating exhibitors' products by scanning the respective logos on the Show Directory with their smartphones.
Commenting on the show's focus to deliver a more fulfilling show experience, Ernie Koh, Chairman of IFFS, states: "We're injecting new perspectives this year by working with some of the design industry's best minds and weaving the latest technological advances into the fair. It's a pivotal move in IFFS' development as Asia's premier sourcing event, and it'll help to keep things fresh for both the participating exhibitors and visiting buyers."