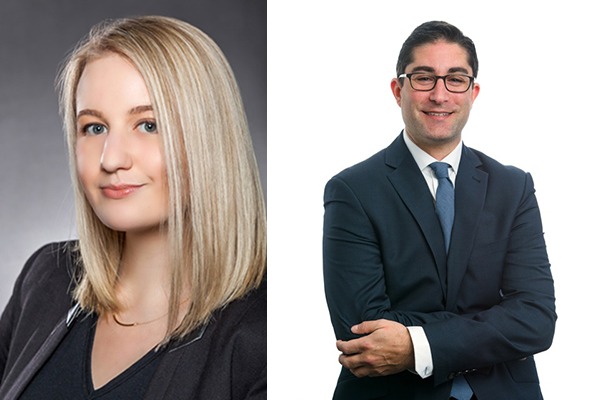 JLL has promoted Eric Jassin, Senior Manager with JLL Project and Development Services, as Head of the Hotel & Hospitality group's practice in the New York metropolitan area. Jassin will be responsible for leading hotel and hospitality-related project design and construction teams, while the firm has also hired Rachel McCaslin as Associate Project Manager with the Hotel & Hospitality practice.
"Rachel McCaslin will be a terrific addition to JLL's PDS practice," Jassin comments. "Our clients will greatly benefit from her previous experience in the design and construction of hotel and hospitality projects both in New York and around the globe. Rachel has a tremendous eye for detail and will be crucial in assisting the firm with planning, developing and managing budgets, schedules and project consultants to ensure we provide our hospitality clients with the level of service they expect when they hire JLL."
With more than 15 years of experience in architecture and project management, Jassin has overseen projects across the United States, Caribbean and Latin America, spanning historic preservation, high-rise and mixed-use developments amongst others. His notable works include the Ace Hotel in New York, the Delano and Shore Club properties in Miami Beach, and Hotel Indigo in Fort Lauderdale, as well as multiple W Residences.
Prior to joining JLL, Jassin served as a Senior Project Manager with GFI Development Co., where he oversaw the firm's project design and construction teams on hotel, commercial and luxury residential developments. Earlier, he was an Associate with Adache Group Architects and a Project Manager with South Florida-based Kobi Karp Architecture and Interior Design, in addition to serving as an owner's representative for Morgans Hotel Group.
Before her appointment as Associate Project Manager with JLL, Rachel McCaslin has performed interior design roles for US-based multidisciplinary firms HOK and BBG-BBGM.