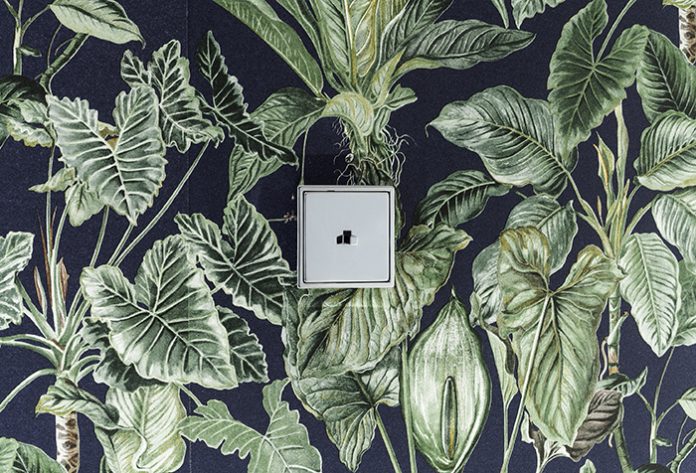 Jung has unveiled its new LS 1912 switch series, first showcased at this year's Light + Building exhibition in Frankfurt, uniting historic switch technology with contemporary requirements and technical possibilities. The toggle switch takes its name from the year in which the company was founded, and can be combined with the frames of the LS series.
The LS 1912 has been designed to ensure that the cover finishes flush with the frame, enabling the toggle to become the standout feature. Available in cylindrical, conical or cuboid form, the toggle harmonises with the chrome-plated brass material of the switch. In chrome, the toggle is cuboid, while conical or cylindrical models can be chosen for the versions in classic brass, stainless steel, aluminium and dark. Every brass switch is hand polished and finished with a protective varnish, while the stainless steel switches are bead blasted and models in aluminium feature a matte finish. The LS 1912 in dark, meanwhile, is based on aluminium and varnished in a dark-brown shade.
The toggle switch replaced the rotary switch at the end of the 1910s, as it was easier to operate and provided an aesthetic element in addition to function. For the LS 1912, the toggle, cover and switch have been designed in a modular fashion to ensure that the screws are not visible when fitted. As such, the switch can be combined with all one- to five-gang frames in the LS series (LS 990, LS Design, LS Plus and LS Zero) and fits in all standard flush-mounted units. Over 200 inserts, including power sockets, multi-function connections and international systems can also be used with the LS 1912.