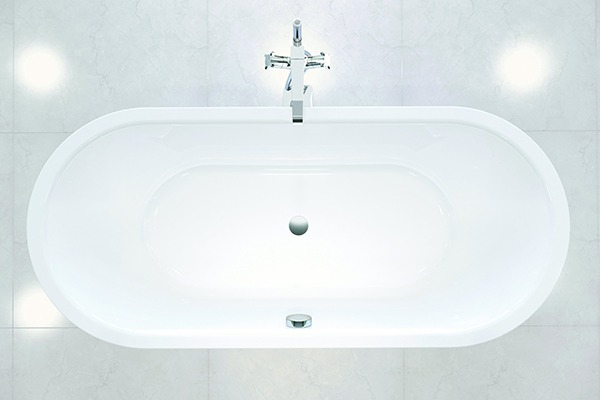 Kaldewei has reinterpreted a classic bath shape for the modern guest with the release of its freestanding Meisterstück Classic Duo Oval bath.
Encased in seamless Kaldewei steel enamel, it combines a narrow bathtub lip, a supple oval contour and contrasting conical exterior for a distinctive profile, whilst two backrests creates space for couples.
While gentle on the skin, it is nonetheless robust and easy to clean. The new Classic Duo Oval is the starter model of the Meisterstücke Collection, extending the range and opening up more diverse options for bathroom design.
The freestanding bath, together with the round undercounter washbasin from the Classic family, produces a striking effect, particularly when fitting-out high-end hotel bathrooms.