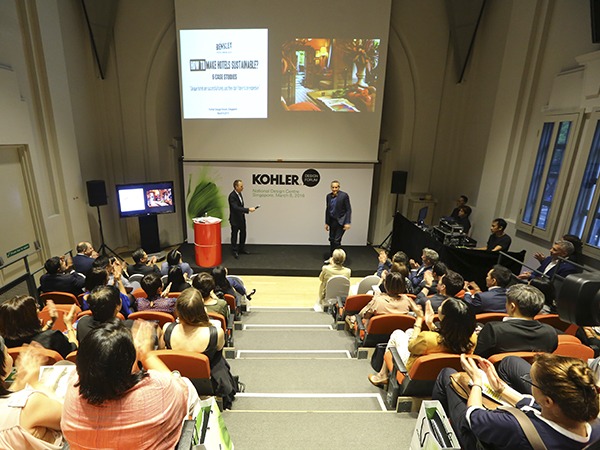 Following the Kohler Design Forum series' success in China, Kohler partnered with Sleeper to bring the forum to Singapore.
Hosted by Sleeper Editor-at-Large Guy Dittrich, the forum focused on the theme of 'Delivering Sustainability as Standard'. From the architecture and landscaping of hotels to their interiors, attendees gained expert insight and advice on how to maximise design impact with minimum intervention.
World-renowned designers Bill Bensley and Duangrit Bunnag presented award-winning projects from across the Asia Pacific region, demonstrating how world-class design can be delivered in a sustainable, environmentally aware way.
Kohler's Director of New Product Development, Mark Bikerstaffe, gave additional input on key market trends to be considered, while Guy Heywood, COO of Commune Hotels, joined Benlsey, Bunnag and Bikerstaffe for a panel discussion.