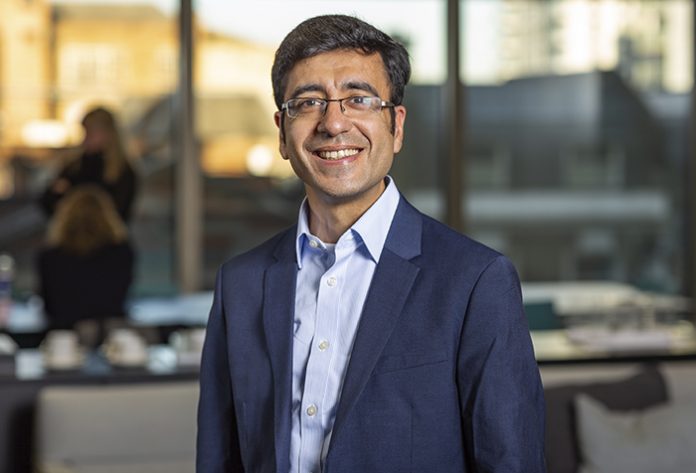 London-based architecture and design firm Perkins+Will has announced the appointment of Asif Din as Sustainability Director, who will lead strategic initiatives for sustainable buildings across the studio's urban design, architecture, hospitality and workplace projects.
With over 20 years of experience working on a number of PassivHaus and Zero Energy Developments both in the UK and Asia, Din brings established expertise. Throughout his career, Din has been involved in the development of a number of low-carbon building projects, including London's Exmouth Market and Cornwall's Jubilee Wharf, and taken a proactive approach to identifying and integrating energy-efficient building solutions into architectural design.
During his time in China, Din also supervised projects such as the London Pavilion at the Shanghai Expo 2010, where he was responsible for developing energy solutions ranging from biodigesters – which produce renewable energy from waste products – to solar-powered cooling systems.
"As a practising architect and environmental expert, Asif joins Perkins+Will at a time of growing global demand for leadership in sustainable design that looks at the entire lifecycle of a building," says Steven Charlton, Managing Director at Perkins+Will's London Studio. "We are excited for our sustainability initiatives to have a strong director at their helm. Asif is perfect for the newly created Sustainability Director position, and I look forward to working with him to create designs that are economically and environmentally resilient, built to last, and focus on the occupants' experience."
Din's appointment follows Mayor of London Sadiq Khan's goal to make the capital a zero-carbon city, and at least 50% green by 2050. As such, with London's developers facing increased pressure to produce energy-efficient buildings, architects are taking more proactive approaches to future-proofing their designs.
"It is imperative that the architecture profession takes a proactive, not reactive, approach to tackling the realities of climate change through building design," Din explains. "I'm excited to join Perkins+Will to explore the range of sustainability opportunities in the London office, while also engaging with the firm's breadth of research and expertise at a global level."