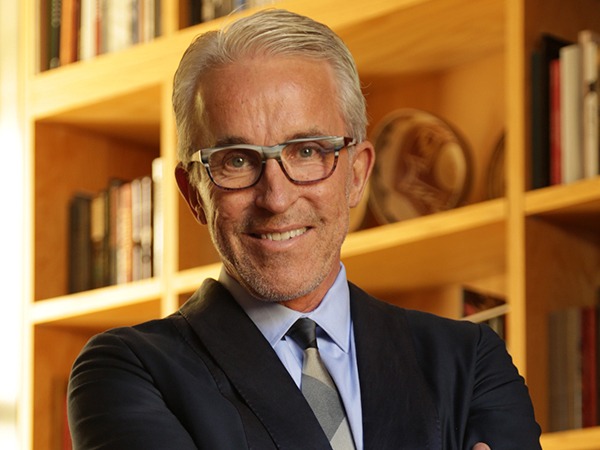 The first ensemble, Custom Tailored, is a collection inspired by the appeal of fine menswear, celebrating Thomas' appreciation for quality and design. Thomas also drew upon experience of world travel to influence designs.
"The idea of menswear fashion is timeless but we've taken the classic patterns and added a contemporary brilliance by incorporating provocative elements with scale, colour, and design combinations," commented Thomas.
"I wanted to create something that I would use for ultra-elegant, world-wide hospitality applications, but that would also inspire others to create interesting looks for their own unique projects. Custom Tailored does just that.  It has been very exciting developing this first carpet collection with the OW Team, where custom is always the standard."
Custom Tailored was inspired by the time-honoured elegance of menswear, while incorporating a dramatic flair into the designs, creating a union of classic style with a modern twist. Containing refined patterns and hues, as well as bold colours, the designs stand out against others.
"Roger Thomas embodies style and has a spectacular fashion sense. His impressive portfolio of work speaks for itself and has for the entire duration of his esteemed career," said Mike Riley, CEO of OW Hospitality.
"We at OW Hospitality were lucky enough to tap into his unparalleled expertise and develop what we do best: a beautiful collection of the highest quality Axminster and tufted carpets. Custom Tailored is the first collection of what will be the most elegant and sophisticated carpet compilation in the hospitality industry. The synergies and energy between Roger and our Style Studio Team are amazing and I am truly excited to watch this partnership develop and lead major fashion trends for hospitality flooring."