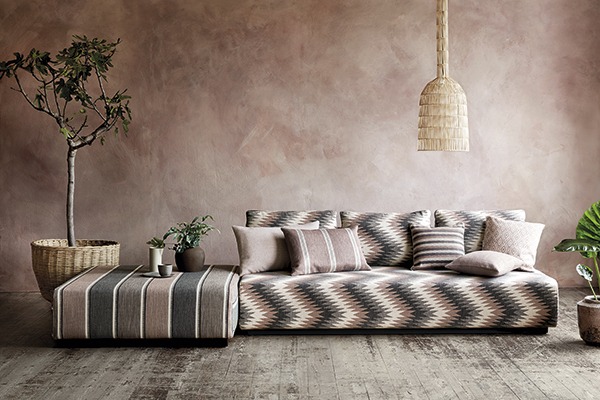 Romo has introduced Soraya, a decorative upholstery weave inspired by Navajo and Berber design aesthetics.
Influenced by global, patterned rugs, the collection includes bold geometrics, block stripes and small scale diamond patterns presented in an autumnal palette, with the occasional burst of colour created through space dyed yarns in deep blues and earthy pinks.
Soft to the touch, Soraya has a naturally organic and rustic charm complemented through a range of textural qualities.
Emily Mould, Design Director at Romo, comments: "An organic collection, Soraya perfectly showcases how experimenting with colourways has allowed us to create a collection that is true to its influence but also contemporary and versatile."