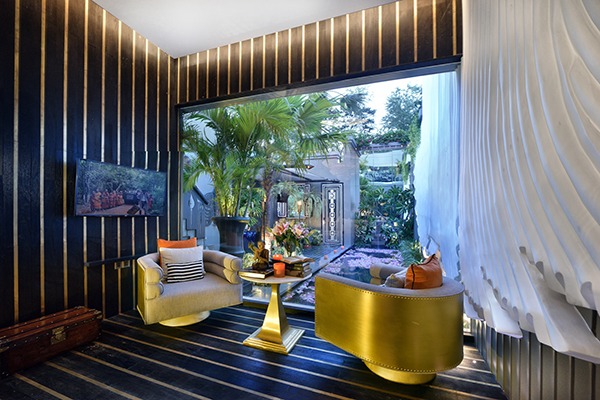 Boutique group Shinta Mani Hotels has unveiled its flagship Bensley Collection, a collaboration with acclaimed designer Bill Bensley that sees ten two-level villas added to Shinta Mani Angkor.
Situated in Cambodia's historic town of Siem Reap, the property features tropical landscaped gardens, private lap pools and rooftop living areas, as well as a bespoke Bensley Butlers' service offering private airport transfers, local tours and exclusive services.
The Khmer-inspired villas encompass monochromatic tile designs, brass details and native palettes, along with high walled façades featuring three-dimensional carvings that portray Jayavarman – a Khmer king known for his powerful, pioneering spirit.
Designed as a hotel within a hotel, the Bensley Collection provides access to the restaurants, bars, facilities and Shinta Mani Spa by Khmer Tonics in the adjacent hotels, while personal services are also available within villas.
A proportion of the daily room rate from all Shinta Mani hotels is also donated to the non-profit Shinta Mani Foundation, created by owner Sokoun Chanpreda to support health, education and development programmes for the local community.