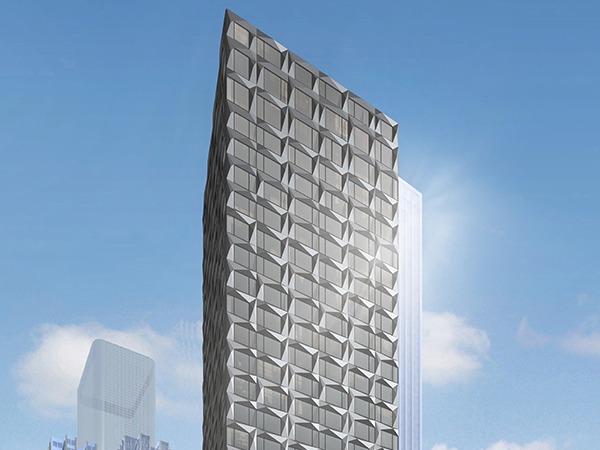 St. Regis Hotels & Resorts has announced a collaboration with China Resources Property – which is slated to introduce the St. Regis brand to Hong Kong by early 2019 – adding to Marriott International's nine-strong portfolio in the city.
With interiors created by acclaimed designer André Fu, the 25-storey St. Regis Hong Kong will offer 129 guest suites, many of which will feature views across Victoria Harbour and Kowloon Bay, in addition to the St. Regis Butler Service.
Elsewhere, the property boasts Chinese and French restaurants, a 320-seat banquet hall and a heated swimming pool. An open-air terrace next to the Lobby Lounge caters for al fresco gatherings, while the St. Regis Bar will serve up a rendition of the brand's signature cocktail, the Bloody Mary.
"Hong Kong is a bustling centre of commerce with an incredible mix of glamour, culture, history and tradition. This vibrancy makes it an ideal destination for St. Regis," comments Lisa Holladay, Vice President and Global Brand Leader, St. Regis Hotels & Resorts. "With its excellent location, impeccable service, and refined elegance, we look forward to offering guests an exquisite experience in one of the world's most exciting cities."
Located in the heart of historic Wan Chai, with its skyscrapers, shopping and commercial buildings, the development will be within walking distance of the Hong Kong Convention and Exhibition Centre, as well as Victoria Harbour.
The fast-paced city has long been considered a place where 'East Meets West', due to the fusion of its Chinese roots and recent history as a British colony, yet beneath its ultramodern, 21st-century façade, old traditions remain. Ancient concepts such as feng shui are still deeply respected, and age-old Cantonese cuisine is still found in small noodle shops next to designer boutiques.
"St. Regis constantly seeks to reinterpret and reimagine time-honoured traditions, bringing exciting new options and modern conveniences to luxury travellers," adds Paul Foskey, Chief Development Officer, Asia Pacific, Marriott International. "We are glad to be working with China Resources Property, a subsidiary of China Resources Holding, to bring the legendary St. Regis name to Hong Kong."
Frankie Y.F. Bao, Managing Director, China Resources Property, concludes: "We are proud to be bringing this iconic brand to Hong Kong. All St. Regis Hotels & Resorts represent the ultimate in timeless, tasteful luxury, which the discerning and sophisticated traveller appreciates. We are also happy to note that the presence of the outstanding new St Regis in Wan Chai district will add a new level of prestige and appeal to this vibrant quarter of our city."
St. Regis Hotels & Resorts has doubled its footprint in recent years and currently operates more than 40 hotels worldwide, with nine properties to date in the Greater China region.