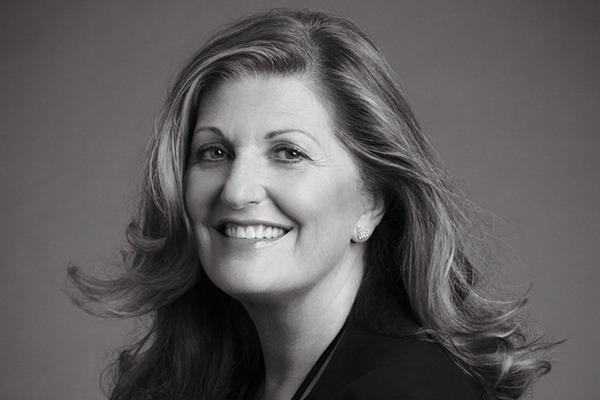 Sue Harmsworth MBE, founder of ESPA International, has announced that she will step away from the brand to concentrate on new partnerships and projects.
"After 25 years of working with ESPA International, which I founded in 1993, the time is now right for me to step away from the brand I love," she comments. "I will still be staying connected to the world of beauty and wellbeing through my many global projects, including ongoing advisory boards, such as the Global Wellness Summit & Institute, Wellness for Cancer, Forbes and Bench Global Events Hotel Investment. I will also continue to chair and be involved in various projects and new ventures to come."
Since 1993, ESPA has provided spa consultancy services worldwide, as well as launching skincare and amenities of its own. The company has also helped design, create manage and operate facilities, arguably having a hand in the way the modern spa environment has taken shape. ESPA's portfolio includes spas such as those within Gleneagles, Scotland, the Istanbul Edition, and The Ritz Carlton, Moscow.
"I wish the ESPA brand and its wonderful team the very best for the future and I leave behind a fantastic new leadership team who are dedicated to developing the brand further," Harmsworth continues. "ESPA is in the expert hands of The Hut Group, where the team's passion and expertise will propel ESPA forward into its next chapter."
Paul Gedman, CEO of THG Beauty Brands adds: "More than two decades ago Sue Harmsworth had a revolutionary idea that created the idea of beauty and wellbeing, an idea to provide the best holistic products and spa services around the globe. The success of ESPA demonstrates a true commitment to entrepreneurship, a passion and drive; which means that today ESPA is sold in over 70 countries. It remains a pioneer in spa, wellness and beauty with a highly promising future poised for its next phase of evolution and growth under THG's guidance. At THG we are committed to delivering best-in-class products and spa experiences that ESPA is known and loved for, and crucially, developing the brand into a true global leader."