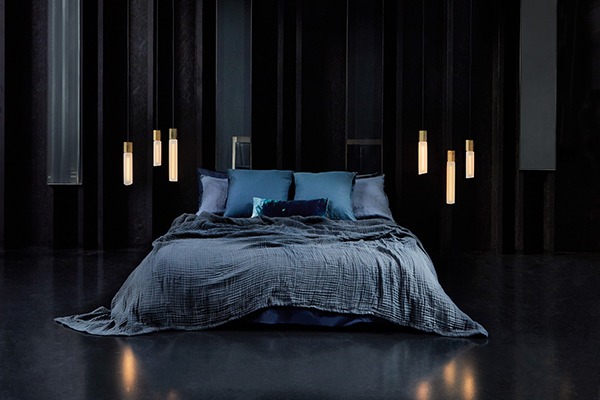 British lighting brand Tala has unveiled Basalt, its first fully holistic lighting solution. Comprising a Basalt Ceiling Light and Basalt Touch Lamp, the range is inspired by the thousands of extruded rock columns that make up the Giant's Causeway in Northern Ireland. The designs unite sand cast and polished solid brass with mouth-blown, matte borosilicate glass to evoke nature's magnitude.
Tala's first venture into modular lighting systems, the Basalt Ceiling Light incorporates a decorative ceiling rose with three connected nodes, as well as a trio of uniquely-shaped, solid brass suspended pendants with corresponding LED bulbs. The design allows for multiple units to join together to create a constellation-like ceiling network that accommodates a variety of display options.
Celebrating the versatility of brass, the Basalt Touch Lamp showcases the robust material's allure using interplay between smooth and textured finishes, culminating in the three-step touch dimming control integrated into the body.
"Basalt is a continuation of our study into natural forms and how to recreate them," comments Joe Armitage, Design Director at Tala. "We have reimagined the distinctive irregular hexagonal pattern of basalt rock for the modern interior, seamlessly combining robust materials with ambient lighting that can be dimmed to enhance the mood of a space."