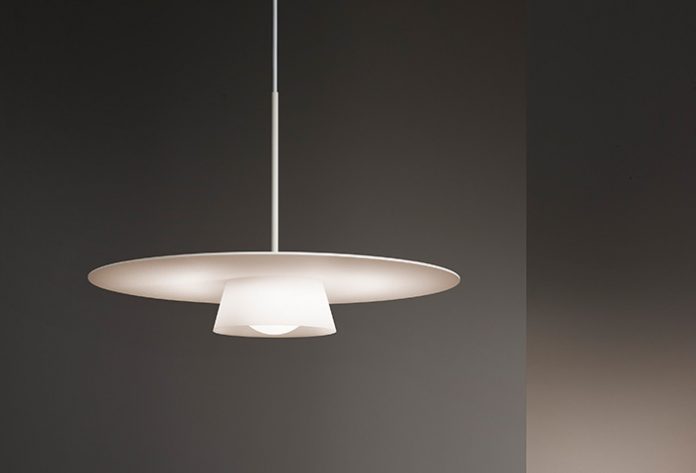 British designer Terence Woodgate has launched Sum, a new collection from his eponymous lighting brand which features an innovative AC-driven LED light source using the world's smallest solid-state Nano driver.
Comprising a floating disc, which acts as a decorative feature and shields the area above the fitting from any upward spilled light, the Sum's LED module allows the pendant to be fitted directly to the mains without a driver or transformer. Designed with a white silicone shade surrounding the module – above which balances the large, slim disc – the fitting is dimmable and produces a warm, ambient light.
Woodgate comments: "I set out to design a fitting with a sculptural presence and envisaged a large geometric plane that would provide a divide between a lit area below and unlit area above the light. The AC-driven LED light source packages the technical components into a compact, clean and pure geometric shape."
The light source is estimated to provide 50,000+ hours of service, and can be replaced at the end of its life.