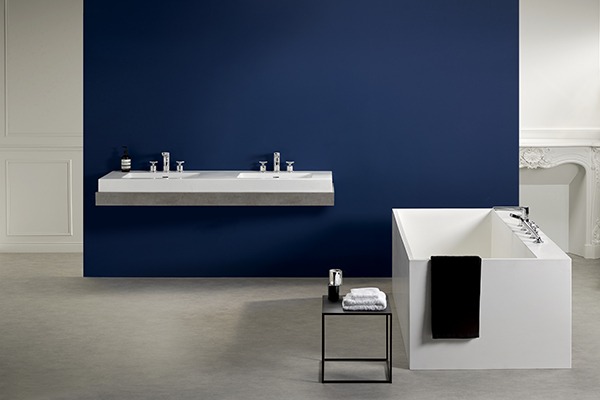 French bathroom atelier THG Paris has launched three new collections in collaboration with designers Arik Levy, Gilles & Boissier and Stéphanie Coutas. Showcased at Milan Design Week, the System, Les Ondes and Montaigne collections bring together precious metals, architectural profiles and contemporary inspiration.
System, designed by Levy, features either marble or crystal accents within a sharp profile that marries modern shapes with the designer's technical approach for a fluid tap that evokes the movement of water. Gilles & Boissier's Les Ondes channels Parisian charm through sharp geometrics, including a multi-faceted base inspired by the shape of crystal. Atop each base sits a trident-like handle in a nod to Neptune, king of the seas, with Les Ondes translating directly to wave.
Lastly, Montaigne by Stéphanie Coutas takes the raw materials of brass and marble and shapes them into a series of angular fittings with a modernist slant. THG Paris has also applied the marble used here to the base of its Monceau bath, lending the minimalist piece a touch of luxury.