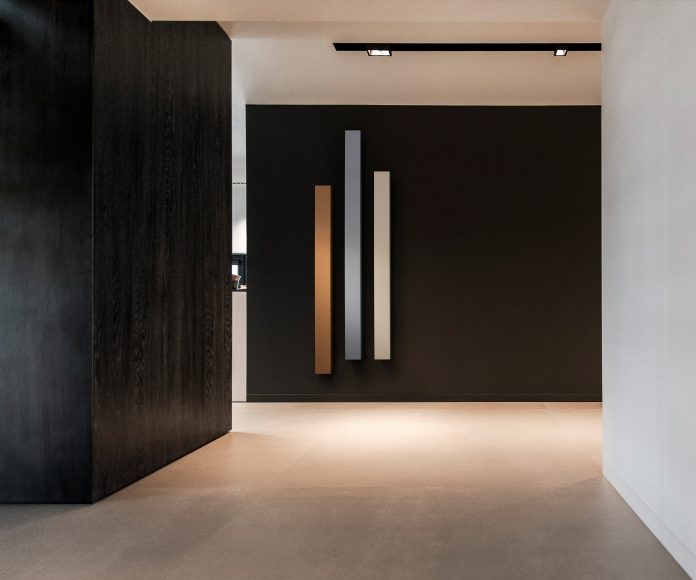 Vasco has launched Mono – a series of designer aluminium radiators available in both of the brand's Beams and Bryce options. Inspired by the original Bryce and Beams radiators, the extended range is offered in a single panel version, which can be mounted separately or as part of a series, as well as at an angle.
Available in 55 different colours and shades, the Mono collection features a configuration of two or three different height dimensions and a combination of three colours. Its Beams models make use of a flat design, while the Bryce options are distinctly more profiled. Characterised by vertical aluminium sections of 150mm wide, the design also completely conceals the collector and integrates the suspensions, making the valve set invisible as a result.
Moreover, the sections can be mounted separately, allowing for multiple vertical sections in the same colour or different shades to be displayed next to each other or as a stand-alone heating source. The temperature of the radiators is regulated via a single thermostat, which can control the sections in a series or separately.