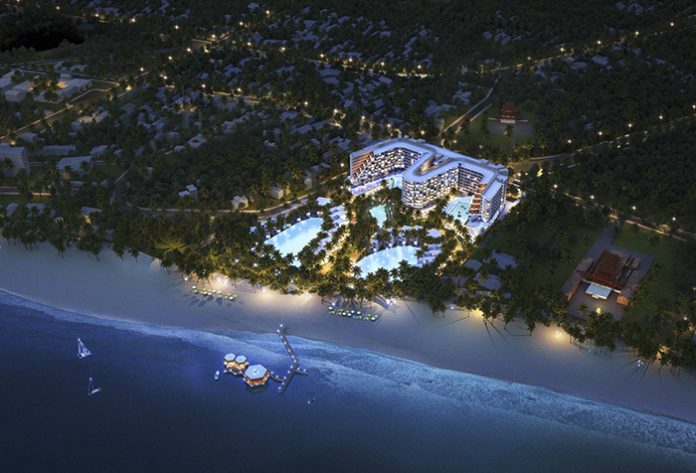 The Vienna House hotel group has set a 2021 opening for Vienna House Vung Tau in Veitnam, it's debut Asian property.
With its existing portfolio predominantly serving Europe, the 775-key project will mark the group's entry to the regional market and is set to feature a therapeutic onsen hot pool, floodlit championship tennis courts, a fresh seafood market and 530m² ballroom amongst other amenities. Located in the Long Hai district, the hotel will be in close proximity to both a bustling resort town and its tranquil oceanfront, with the property looking out over the South China Sea.
"Vietnam's tourism has been growing vigorously in recent years," says Jonathan Wigley, CEO of Vienna House Asia. "We are thrilled with the Vienna House launch into Asia and are excited to showcase the brand's unique design and services. Vienna House Vung Tau is a great step; the first phase of an ambitious expansion plan bringing Vienna House to throughout Asia with properties shortly to be announced in Thailand and Indonesia."
With room categories including suites, penthouses and pool villas, guests will also have access to large swimming pools and pool bars, whilst the hotel's F&B programme will incorporate an all-day dining restaurant along with an elegant café and tea room, as well as the sports bar serving the courts. Flexible meeting rooms and retail zones complete the offer.
Although Vienna House's U Hotels & Resorts and Eastin Hotels subsidiaries are active in Thailand, Indonesia and India, this opening will be the debut, dedicated Vienna House property in the region, operating with the brand's focus on European-style hospitality and a balance of F&B, digital and analogue services.