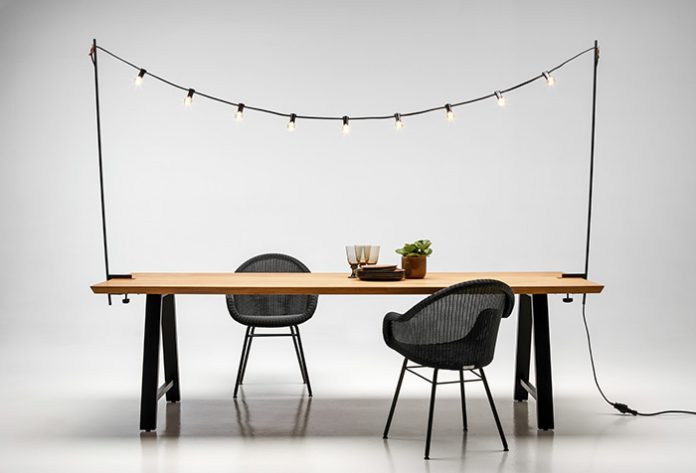 Vincent Sheppard has launched its outdoor catalogue for 2019, featuring a series of new designs in the brand's portfolio of tables, seats, sofas and novelties.
New releases include Light my Table, an enhancer fit for both indoor and outdoor use, which features a simple design that can be easily integrated into a variety of schemes. Reminiscent of old-fashioned luminous garlands, the strings of light have been designed by Studiomie and can be easily assembled and clamped to the table, with a piece of leather between clip and tabletop to prevent damage whilst tightening.
Elsewhere, the Anton collection – comprising a series of inviting seating options with deep tub profiles – feature relaxed shapes that allows users to spread out and relax whilst the range's weave pattern and solid teak base add a sense of warmth.
Further seating additions include Rocco, a light armchair in rattan created with flexible and strong wicker shaped into graphic lines and curves. Spreading out to form a cocoon, the seat's spiderweb-style frame is available in shades of camel and black.
You can view the outdoor catalogue, along with the brand's indoor launches, here.