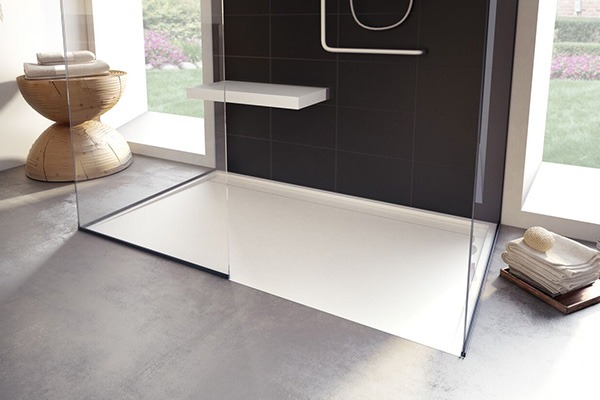 Wetstyle, a Montreal-based designer and manufacturer of bath products, has introduced four enhancements to its Glacier Collection.
New features include a charcoal grey colourway, a 60" x 30" size option, a wall-mounted cube seat that can be installed in the shower and folded away to conserve space, and a drain that spans the length of the shower instead of the width, making Glacier more suitable for larger installations.
Glacier currently includes an integrated linear-style hidden drain and channel cove and is crafted from Wetmar Bio, the company's signature eco-friendly, thermo-insulating material, available in gloss and matte finishes.