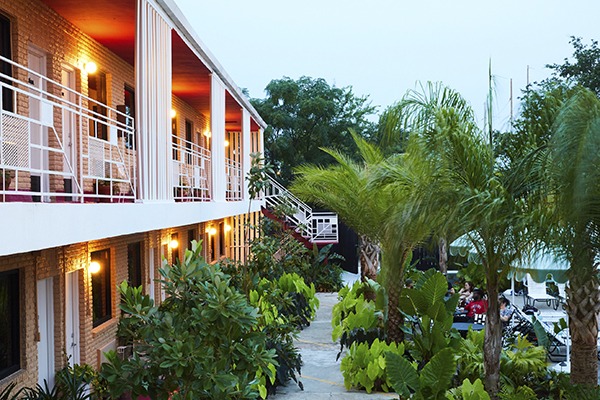 The AHEAD Americas judging panel recently gathered at Ace Hotel New York for the 2018 judging day, debating, deliberating and voting on this year's leading projects throughout the region. Winners will be announced on 12 June at Faena Forum, Miami, at an event themed Tango in the Night.
The shortlist comprises a retro-chic retreat in Napa Valley, an eco-friendly nature-inspired luxury hotel in Brooklyn and boutique on Mexico's west coast. Headed by Larry Traxler, Senior Vice President, Global Design Services, Hilton Worldwide, the panel comprises a number of influencers, innovators and leaders.
Traxler commented: "It was a really exciting day of reviewing projects that are setting new paradigms for design in the Americas. I think it amazing to see confluences of South American design and North American cultures in the same categories, and we have more entries this year from Caribbean and Latin American regions, so its great to see this area flourishing. Its an honour to sit on this panel, you get to see such great work thats happened over the last year, pulled together in one package thanks to the AHEAD team."
Limited tickets remain for the AHEAD Americas ceremony, available here.