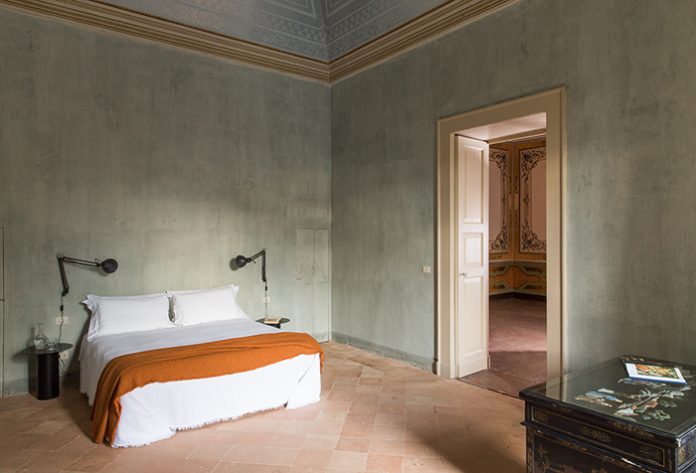 AHEAD Europe, the Awards for Hospitality Experience and Design, has revealed its winners in a ceremony at Battersea Evolution, London.
With an audience of leading hospitality professionals in attendance, the awards celebrated hotel design in all its forms and the guest experience it creates in hospitality projects worldwide.
From a converted historical hunting lodge in rural England to a retreat set amidst Iceland's volcanic landscape, the winning projects demonstrate the most ambitious and best executed hotel design schemes and experiences the region has to offer.
A panel of judges comprising industry leading hoteliers, architects and interior designers, assessed entries on their aesthetic excellence, guest experience and commercial viability.
All regional winners will now compete to be crowned worldwide winner at AHEAD Global in 2021.
The winners are:
Bar, Club or Lounge
Soho House Amsterdam
Event Spaces
Cinema Paradiso at PURO Łódź – Poland
Guestrooms
Palazzo Daniele – Salento, Italy
Hotel Conversion
The Langley, A Luxury Collection Hotel – Buckinghamshire, England
Hotel Newbuild
Mollie's Motel & Diner – Oxfordshire, England
Hotel Renovation, Restoration & Conversion
Heckfield Place – Hampshire, England
Landscaping & Outdoor Spaces
Can Bordoy Grand House & Garden – Palma de Mallorca, Spain
Lobby & Public Spaces
Belmond Cadogan Hotel – London, England
Lodges, Cabins & Tented Camps
Manshausen 2.0 – Steigen Archipelago, Norway
Resort Hotel
The Retreat at Blue Lagoon Iceland
Restaurant
NENI at 25hours Terminus Nord – Paris, France
Spa & Wellness
Euphoria Retreat – Mystras, Greece
Suite
Dexamenes Seaside Hotel – Kourouta, Greece
Transport
Ponant Le Champlain
Visual Identity
Amerikalinjen – Oslo, Norway
New Concept of the Year
The Audo – Copenhagen, Denmark
The AHEAD Europe Hotel of the Year
Palazzo Daniele – Italy
Winners took home bespoke trophies in hand-blown glass designed and manufactured by Lasvit, while Global Founder Sponsor Grohe – along with a host of other supporters – helped victors celebrate into the evening.