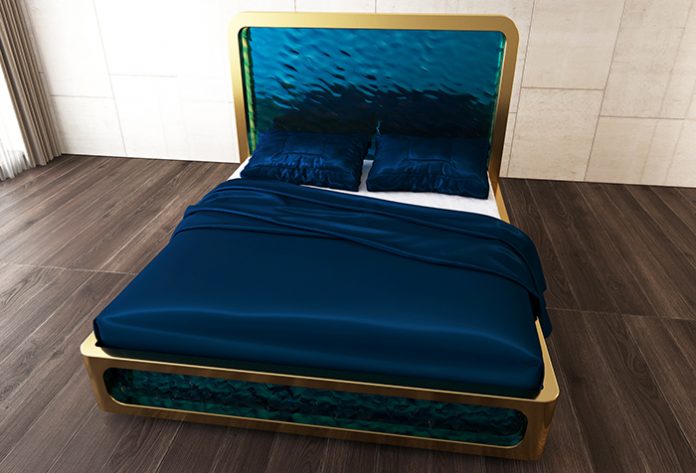 British manufacturer Ammique has announced the launch of Wave – a bed created in collaboration with Aerospace engineer Lee Rowland. Building on Ammique's core product of a precision engineered "mattress-free mattress" designed with individual contouring domed caps as opposed to traditional springs, Wave features a free-flowing sculptural form with elements designed to capture light as calming ripples across its surface.
The new bed is fabricated in 6mm brass plate with mirror finishing, and can be customised with gold plating at 8 microns. The wave core, meanwhile, comprises CNC machined acrylic blocks for fluid surface ripples.
"Beds are usually pretty uninspiring things, so I was delighted to discover this radical departure from the norm," comments Rowland. "Ammique is a fantastic bit of kit, built with the sort of engineering I love! Together, on look and function, we're able to offer clients something totally out of this world."
Ammique beds see an increase in the number of individual moving and supporting components within the mattress form, with the surface of the brand's system contouring to the shape of the user's body. Designed to provide long term and consistent support, Ammique beds are modular and can be lengthened, shortened and equipped with interchangeable decorative panels.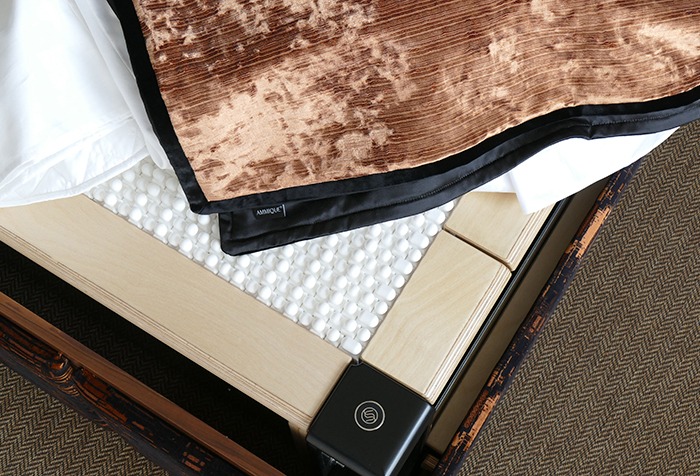 The news follows the launch of the brand's Diamond limited edition model at Heimtextil 2020, featuring upholstered panels on the headboard with a full-bodied, white lacquered base and halo lighting. The Diamond bed is suitable for use with the brand's core bed range, and designed with hygiene and comfort in mind.
"Sustainability was a massive topic this year and we've pulled out innovative products that really stood out to us," explained WGSN, Heimtextil's event's trend forecasting partner. "The Ammique bed, body support and mattress-free sleep system is guaranteed for a lifetime."