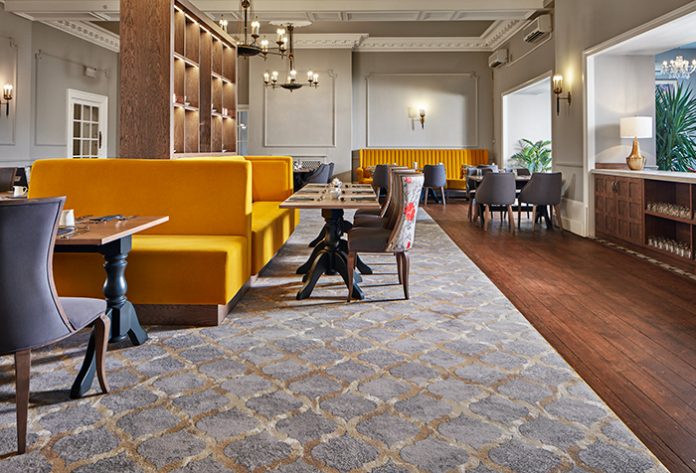 Brintons has refreshed its innovative QuickWeave series to include a new colour palette –Odyssey. Combining subtle ambient tones of graphite and gold with a touch of decadent luxe colours jade, amethyst and slate, Odyssey complements the two existing colour palettes, Inception and Sequence, and comes in a broad spectrum of over 300 designs.
The British manufacturer's design team developed the series to reflect today's trends with contemporary patterns complementing transitional styles such as plaids, stripes, geometric, abstract and layered design themes. Texturing techniques including mottles, striés and fades have been used within the patterns to give depth to the designs whilst optimising practical application for hospitality projects.
QuickWeave broadloom woven axminster carpet is made using the Brintons blend of 80% wool / 20% nylon and is available in four quality specifications from 7-10 rows, making it suitable for all types of space from medium to heavy use. Regardless of specification, the wool element in Brintons' famous blend results in a luxurious soft feel, while the nylon component ensures the carpet will be hardwearing for longevity.