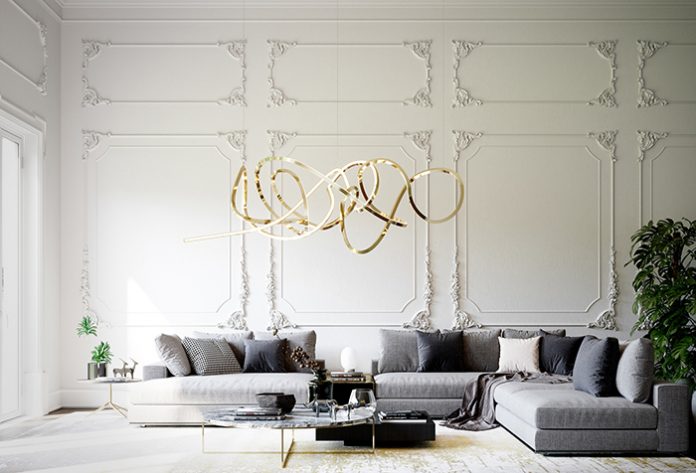 Cameron Design House's impeccable craftsmanship is demonstrated in its bespoke Inari chandelier, designed to suit a range of hospitality settings.
Taking inspiration from Lake Inari in Finland, the piece channels the brand's ability to blend light fluidity with flawless design. Integral LED sculptural lighting  provides a seamless, uninterrupted flow of light for an impressive appearance from any angle.
The sculptural nature of the pendant ensures that each is completely unique, whilst a bespoke design approach means that the sizing and configurations can be tailored to individual project requirements. The choice between polished or brushed metal and powder-coated finishes allows clients even more scope to customise the chandeliers.
Other creations in the brand's bespoke collection include: Lohja – a fitting combining simplicity and geometry; Sola Elama – a sophisticated centrepiece design; Vesanto – composed of clean lines and hexagonal layers; and Alavus – a study of mathematical symmetry.