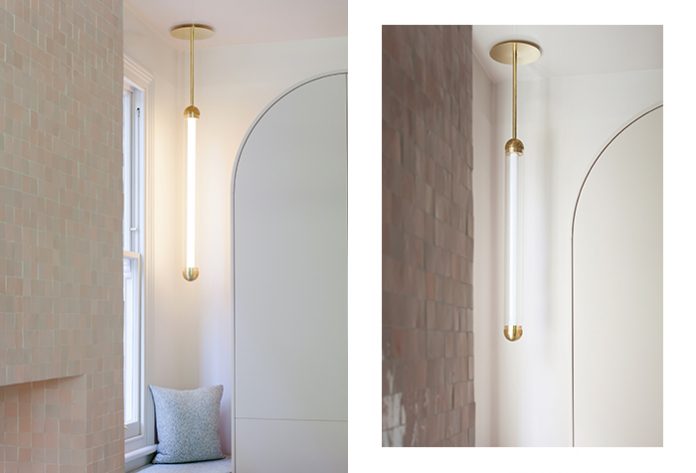 Cameron Design House has collaborated with 2LG Studio to create a new range of sculptural lighting. Made up of three unique designs, namely Alas, Keski and Saldo, the Capsule collection takes inspiration from classic strip lighting and was crafted for the design duo's kitchen and studio renovation with the aim of creating something that is both familiar and entirely innovative in its final form.
"Collaboration pushes the boundaries of design," says Ian Cameron, Creative Director of Cameron Design House. "When we met 2LG at Milan Design Week last year and got on like a house of fire, we knew that we could create something beautiful together – resulting in the Capsule collection! The Capsule collection epitomises design meeting practicality."
Each light is created in a pill shape that combines the craftsmanship of Cameron Design House with a playful approach to luxury lighting. Available in four colour options, including Tropical Green, Flamingo Pink and Electric Blue powder coated paints as well as Brushed Brass, the Capsule collection creates a contemporary statement of practicality and collaboration.
2LG Studio adds: "The challenge was to take the classic strip light and re-imagine it in a contemporary context. We love to disrupt the norm and wanted to do just that with our Victorian property. The lights are a key part of that for us. Bringing an ultra modern edge to the period architecture. Making strip lights sexy."
The Rise Kitchen designed by 2LG Studio for John Lewis of Hungerford with photography by Megan Taylor.