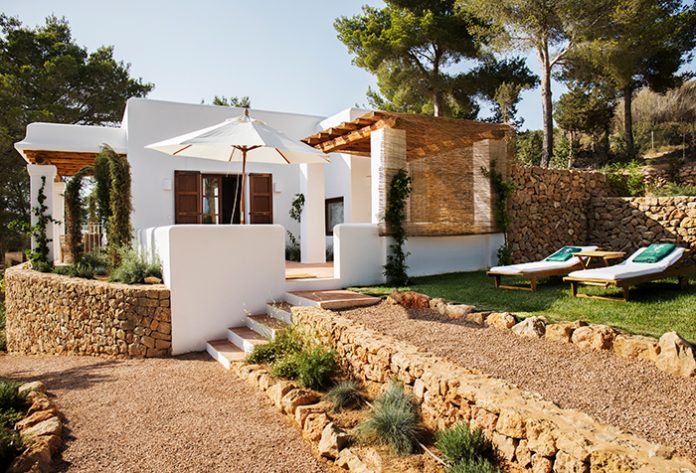 Cas Gasi, a 21-key boutique hotel and organic farm set across four hectares of land in the heart of Ibiza's countryside, has introduced a further four suites to its offering.
Originally an estate, the property's new suites have been constructed in line with the owners' conscious ethos and in the traditional style of Ibicencan architecture. The newbuild is set uphill from the original structure, which dates back over 130 years.
The building contrasts a thick, white-walled exterior with cosy interiors, channelling an Ibizan aesthetic influenced by the many cultures that have come together on the island's historical trading crossroads. Owner Margaret Von Korff has designed the interiors, relying on her own personal vision rather than on trend-driven selections. She has incorporated a range of sentimental artefacts from her travels throughout, reflecting the cohesive and multicultural influences that course through the island.
Airy suites are decorated with rustic, wooden-touched tones, curated artworks and a selection of furniture. Large porches, high ceilings made from juniper wood and arched windows overlooking the landscape further keep the design true to conventional Ibizan style.