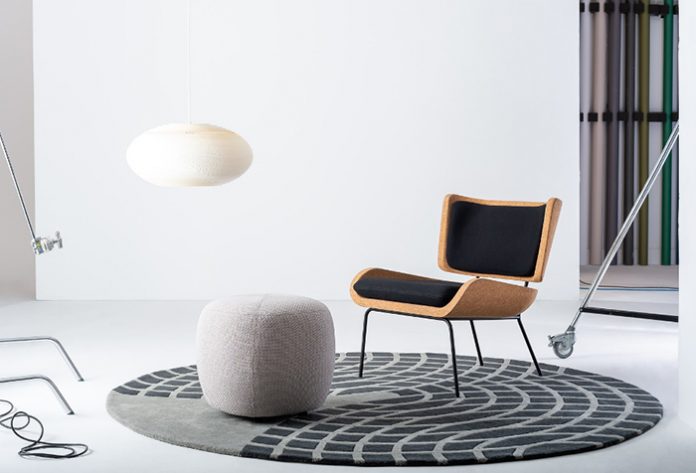 Designjunction is set to bring together forward-thinking furniture, lighting and accessory brands at the first ever King's Cross Design District in September. Now in its ninth year, the 2019 edition returns to London's newest creative quarter to present more than 200 international brands, hundreds of product launches, over 70 pop-up shops and immersive installations, in addition to a schedule of thought-provoking talks and debates.
The product launches, interactive features and boutique pop-up shops will be set across several key areas throughout the King's Cross Design District including Cubitt House (lighting and furniture), the Light Tunnel (partnership projects), King's Boulevard (brand activations and installations), the Canopy (retail) and Everyman Cinema (talks and debates).
Designjunction's neighbours in the district will also be activating their spaces with interactive talks, workshops and product launches. Tom Dixon is set to present the 'TouchySmellyFeelyNoisyTasty' festival within a festival, while the worlds of fashion and design will collide at COS, Wolf & Badger and Central Saint Martins.
Cubitt House will return to present furniture and lighting, alongside innovations in materials, emerging designers and breakthrough brands. Glassware manufacturer LSA will launch a new collection of modular decorative glassware and modernist, geometric barware inspired by architectural shapes and iconic brutalist structures, while Scandinavian design duo Friends and Founders will debut structural pieces including the FF chairs, which feature a chrome-plated steel tube structure and curved backrest in a nod towards the Bauhaus movement.
The show will see numerous brands looking at the past in order to look forward, with studios utilising archive collections or even once-lost sketches and giving them a renewed lease of life. Verpan will draw on the rich treasure trove of archives left by Danish architecture and designer, Verner Panton, and will exhibit at Designjunction for the first time with three new pieces: the Flex Chair, Hive Pendant and Reflect Table Lamp. Similarly, Engelbrechts will present new collections of classic design furniture developed in close collaboration with Danish designers including the mid-century inspired Kevi chair by architect Jørgen Rasmussen.
Design-led outdoor furniture which moves beyond the practical will also be in abundance, with Vincent Sheppard showcasing the Belgian-designed, Indonesian-made Lloyd Loom furniture alongside a new festive string of table light created in collaboration with Studiomie. Other key brands to look out for in Cubitt House include: Di Classe, We Design Silence, Very Good and Proper, Icons of Denmark, VitrA, Actiu, James UK, Sixteen3, and Dowsing & Reynolds.
For the first time, the King's Cross Light Tunnel will be home to the third edition of the Rado Star Prize UK. Targeting the next generation of young British designers working across interior, industrial and technology design, the Rado Star Prize competition will culminate in an exhibition and awards ceremony in the Light Tunnel.
Elsewhere, The Canopy will house 70 premium pop-up shops and emerging design labels, selling everything from fashion accessories to technology, ceramics, glassware and stationery. The area will take shape under a heritage-protected wrought iron structure. Designer Harriet Caslin will present her signature Scandinavian style of simple forms, linear patterns and soft contrasting colours in a tactile new collection, while woven textile designers Chalk Wovens are launching two new geometric designs for cushions and throws, in earthy woollen tones. Spanish multidisciplinary artist Christian Zuzunaga – known for his pixelated graphic and furniture designs for brands including Camper – will also launch a new collection of books created from the waste materials produced during the manufacture of the brand's core collection of pixelated blankets. Other brands set to present new products in The Canopy include: Anuka, Dorothy, Hello Grimes, Laura Knight Studio, Monc and many more.
Completing this year's Designjunction schedule is a new talks programme at the Everyman Cinema in King's Cross. The space on Handyside Street is part of R7, the millennial pink 11-storey-high building built by east London-based firm Duggan Morris Architects, and will play host to presentations, book clubs and discussions across two days. Curated by design and architecture writer and commentator, Grant Gibson, the programme is set to challenge, provoke and engage with design today, as well as tomorrow.