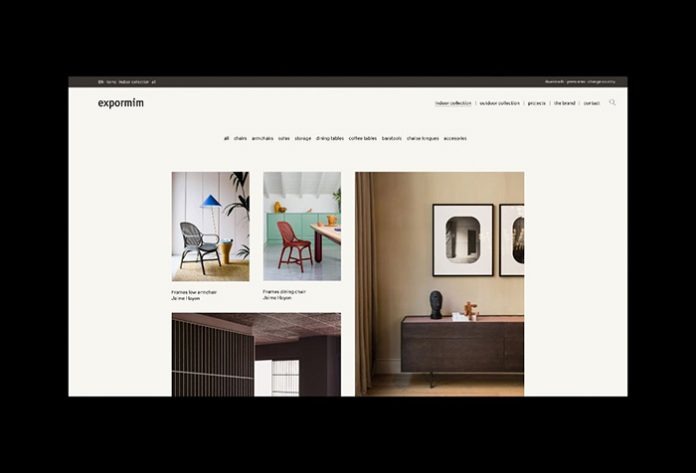 Expormim has been honoured with the Red Dot Brand & Communication Award 2019 for its new website, designed by Dídac Ballester and programmed and implemented by Feijoo-Montenegro web development studio.
Four years in the making, the global branding project began with the redesign of the brand's product catalogues and communication elements, and continued with the development of its website to transmit a philosophy of purity, simplicity, wellness and Mediterranean lifestyle.
The new-look website – an open window where users can explore Expormim's latest collections and projects – also led the firm to redefine its aim to one that better align's with its core values and history: family business, tradition, know how, design and craftsmanship.
The prize was awarded in Berlin on 1st November 2019 and recognises the excellence of the brand and communication design. Expormim was amongst 8,697 other applications up for the prize, including international companies from sectors such as retail, sports and technology.