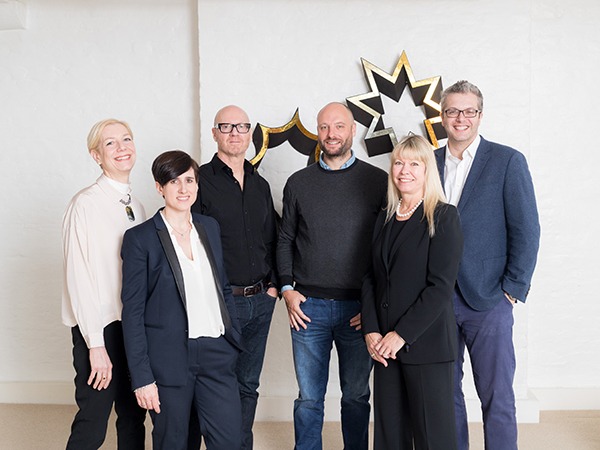 The G.A Group, a privately held collection of design companies, has announced a new senior management structure, to accelerate the growth and diversification of their global business.
As part of the re-structure, Jonathan Aeberhard has been appointed to the newly created role of Chief Executive Officer. He will be tasked with improving integration and communication across G.A's global offices, focusing on new business development and the company's financial performance.
"Over the past 32 years G.A has produced iconic interior designs such as The Corinthia London, W Taipei, Waldorf-Astoria Amsterdam and more recently W Shanghai," Aeberhard comments.
"Whilst people know us for our core expertise of luxury interior and architectural design, not many people realise that we provide other world-class services such as master-planning, brand consultancy and product design too. Increasingly, we are being looked at as a design consultant working higher-up the food-chain in close partnership with our clients on complex and large-scale developments from a holistic design perspective. This is a trend we look to expand moving forwards, using our Resonance design philosophy to bring value and creativity to our project work. Furthermore, Asia is a growth centre for us and we will be continuing to support and deepen the capability of our Shanghai office as the business grows over there."
It has also been announced that Terry McGinnity, formerly Managing Director for G.A Design London, will move into the newly-created role of global Executive Design Director, where he will oversee the creative output for all G.A's projects moving forwards. Meanwhile, Edward Davies has been promoted internally to replace McGinnity in the role of Managing Director at G.A Design London, the largest of G.A's offices.
Aeberhard and McGinnity will be on stage at the seventh Asia-Pacific Hotels Design Association's (APHDA) conference in Changsha on November 3rd, to outline their approach and showcase the latest works by G.A.
Specialising in hotel interior design, the company is head-quartered in London, with further studios in Budapest, Kuala Lumpur and Shanghai. It provides integrated solutions across brand strategy and consumer insights, master-planning, interior design, furniture and product design, graphic design and marketing communications.