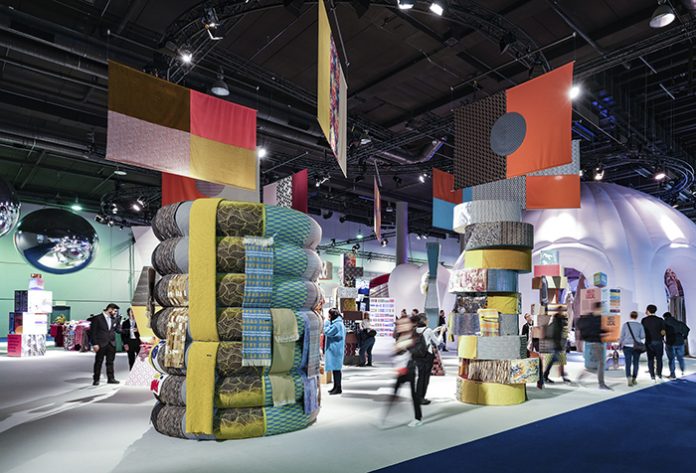 During the 50th anniversary of the Heimtextil in January 2020, Messe Frankfurt and Inexmoda announced plans for Heimtextil Colombia, a new trade show for the Americas set to take place from 27-29 April 2021. Messe Frankfurt, owner of Heimtextil, has licensed the event to Inexmoda, the Latin American Fashion institute creator of textile and fashion trade shows.
The three-day event will be held in Medellin, one of the most innovative cities in Colombia, with Messe Frankfurt and Inexmoda targeting the destination as a business platform for the hospitality business and further textile related products, which will bring together high-profile exhibitors and buyers from the region. The development of tourism and mobility in the Americas has also driven an increase in the demand for hospitality services and boosted construction rates, which creates new opportunities for designers, architects, hotel outfitters and other decision makers within the industry, who will be able to meet at Heimtextil Colombia.
"Our mission at Inexmoda is to develop strategic solutions for the fashion system that improves their competitiveness and connects people and professionals through networking platforms such as our trade shows Colombiatex of the Americas and Colombiamoda, which have been in the market for over 30 years," says Carlos Botero, CEO of Inexmoda. "We are honoured to celebrate this license agreement with Messe Frankfurt and being able to host professionals from the Americas at Heimtextil Colombia to exploit the rising opportunities in construction, hospitality an interior design."
Olaf Schmidt, Vice President Textiles & Textile Technologies, Messe Frankfurt, adds: "With Heimtextil Colombia, we are expanding our trade fair portfolio towards a region that is currently developing very well in terms of tourism and hospitality and thus offers great chances for the interior textiles business. With Inexmoda we are happy to have a strong partner at our side who organises very successfully trade fairs in the Latin American fashion segment."
The show will showcase trends and innovations from product categories such as smart bedding, bath fashion, carpets and rugs, wall decoration, decorative fabrics, contract textiles and the hospitality business. The three-day event is expected to present 110 exhibitors from countries such as Portugal, Spain, Colombia, Italy, Turkey and France, and will host visitors from the Americas, especially from those countries with the highest market potential: USA, Brazil, Mexico, Peru, and Colombia amongst others.