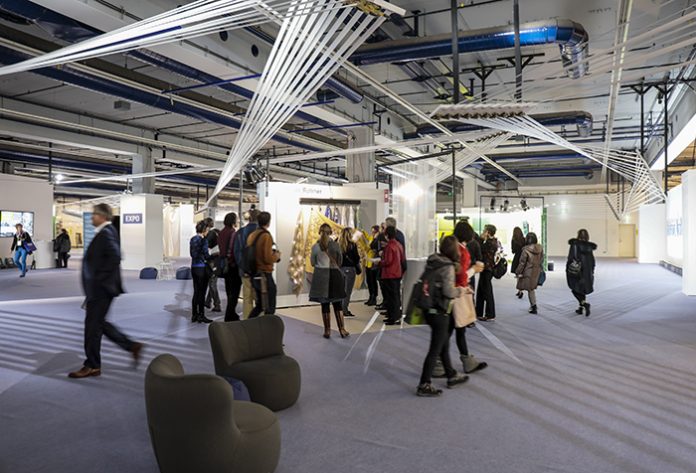 Heimtextil, the international trade fair for home and contract textiles, has announced a focus on The Future of Sleep as part of its 2019 edition, taking place from 8-11 January at Messe Frankfurt.
According to a Forsa study carried out last year for the Techniker Krankenkasse, one in three adults in Germany experiences mediocre, bad or very bad sleep. "Numerous studies have since shown that we are sleeping worse and worse," says Dr Alfred Wiater, former President of the German Society for Sleep Research and Sleep Medicine. "When it comes to sleep, many people still think too little about it."
With reasons ranging from too much light, irritating noises and raised excitation levels as a result of indigestion, Heimtextil will present potential solutions and discussions surrounding the subject as part of its "Sleep! The Future Forum" across four thematic areas (Science & Digital, Sports, Hotels and Sustainability.)
Wiater and other international experts will lecture on the current state of research in sleep medicine, providing an outlook on the future of sleep. He and his team will be on hand to advise delegates during the First Aid Sleep Consultation Hour, the new forum in the foyer of hall 11.0.
Elsewhere in hall 11.0, a showcase of products under the new spotlight will highlight smart bedding, sleeping systems, mattresses and bedding from 134 exhibitors. Further participants in the talks forum include Nick Littlehales – sleep coach to athletes such as Cristiano Ronaldo and Lewis Hamilton – and Elisabeth Brandau, German mountain bike champion.
Meanwhile, start-up company Sleeperoo will showcase its Sleep Cube capsule, designed to offer healthier rest in exotic locations, indoors and outdoors, featuring space for two adults and three large panoramic windows. Sleeperoo founder and Managing Director Karen Löhnert will also outline her product as part of the forum.