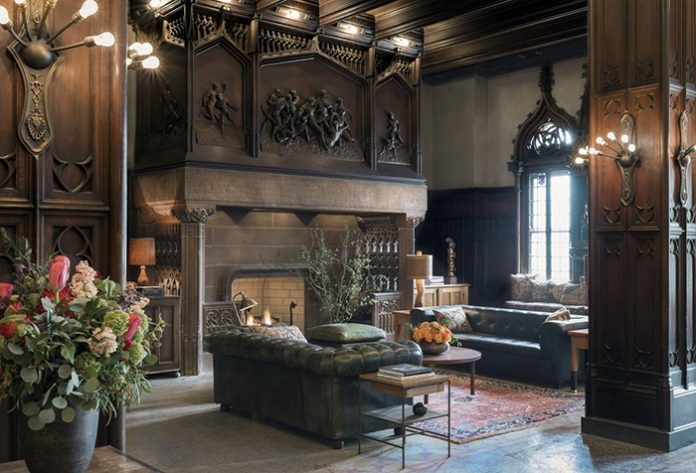 Hyatt Hotels Corporation has announced an agreement to acquire Two Roads Hospitality, the international lifestyle hotel management company. Through the addition of Two Roads, its brands and management agreements for the majority of its 85 properties, Hyatt will expand its presence into 23 new markets through a mix of resorts, hotels and residences.
"Hyatt and Two Roads share a commitment to genuine care and delivering distinctive experiences to discerning travellers. We are pleased to be coming together, and are dedicated to learning from each other and taking the best of both organisations forward," comments Mark Hoplamazian, President and CEO, Hyatt Hotels Corporation. "Two Roads' passionate team members, strong brands, global footprint and robust development pipeline will extend our lifestyle offerings and grow Hyatt's brand presence in more places where our guests and World of Hyatt members want to travel. Importantly, combining Two Roads' meaningful brand presence and development plans in Asia with Hyatt's already strong brand position in this region will allow us to accelerate expansion in this critically important and fast-growing part of the world."
The acquisition consists of a base purchase price of US$480 million, with the potential for Hyatt to invest up to an additional US$120 million in the aggregate, contingent on the outcome of certain terms to be individually defined after closing. The base plus contingent total purchase price is expected to reflect an EBITDA multiple of approximately 12-13x stabilised 2021 earnings, which Hyatt considers the best indicator of valuation based on anticipated synergies and growth.
Consistent with Hyatt's long-term growth strategy to drive shareholder value, this investment in a high-growth, capital-light platform accelerates Hyatt's evolution to a more fee-driven enterprise, funded by proceeds from an asset disposition program in which real estate has been monetized at an average multiple of approximately 16.5x EBITDA to date. Notably, Hyatt is making this growth investment in a year in which it has committed to return approximately $800 million of shareholder capital through a combination of share repurchases and a cash dividend.
After the close of the transaction, which is expected later this year, Hyatt will create a dedicated lifestyle division as a catalyst to bring together the operations of Two Roads' and Hyatt's lifestyle brands.
"Hyatt is an ideal home for us as we share many values and a deep commitment to thoughtful growth and creating compelling experiences for our guests," adds Jamie Sabatier, CEO, Two Roads Hospitality. "Hyatt's unique position in the marketplace brings with it the powerful benefit of global scale while maintaining meaningful personal relationships with team members, guests and owners."
Hyatt will provide additional information related to the acquisition, including a preliminary estimate of 2019 earnings accretion, on its third quarter earnings call scheduled for October 31, 2018.