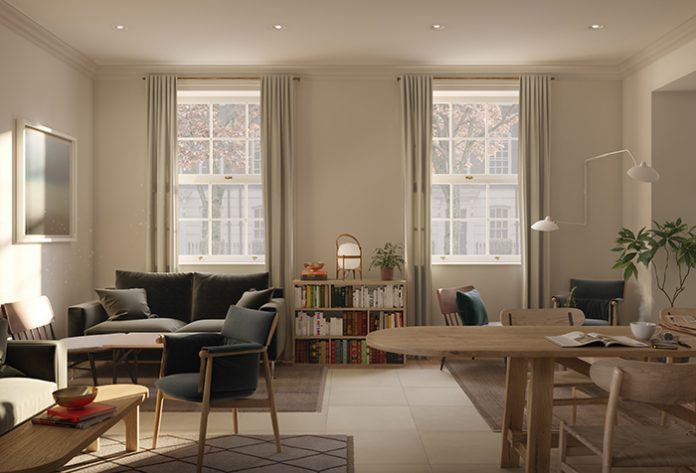 New hotel brand, Inhabit Hotels, will launch its debut property next year in London. Occupying six restored Georgian townhouses in Paddington, the hotel will fuse Scandinavian design influences with traditional British heritage and touches of Eastern flair.
Interiors have been designed by Holland Harvey Architects and Caitlin Henderson Design, while guestrooms and communal areas will be enhanced by a holistic art programme from Culture A.
The atrium, a meditative space at the heart of the hotel, will offer regular fitness classes, yoga and guided meditation. Additionally, a compact gym will provide all the basics and with Hyde Park on the doorstep, guided morning runs and mapped‐out running routes will help guests to navigate the capital's green spaces.
Each of the 90 guestrooms will be soft and minimal in style, with handcrafted fixtures, locally sourced artwork and a carefully curated library, as well as amenities from Ren Clean Skincare.
Meanwhile, the café at Inhabit London will form a welcoming space for both guests and the local community, serving up quality coffee, cold-pressed juices and an all-day dining menu. Hotel guests will also have 24-hour access to a pantry, stocked with snacks sourced from small businesses and suppliers.
As part of an initiative to be free from single-use plastics, the property will partner with social enterprises such as Globechain, an online reuse platform connecting businesses, charities and people to enable the reuse of unwanted and surplus items; Kalinko, an ethically crafted textiles and homewares brand based in Burma; and Goldfinger Factory, a sustainable design and build social enterprise.