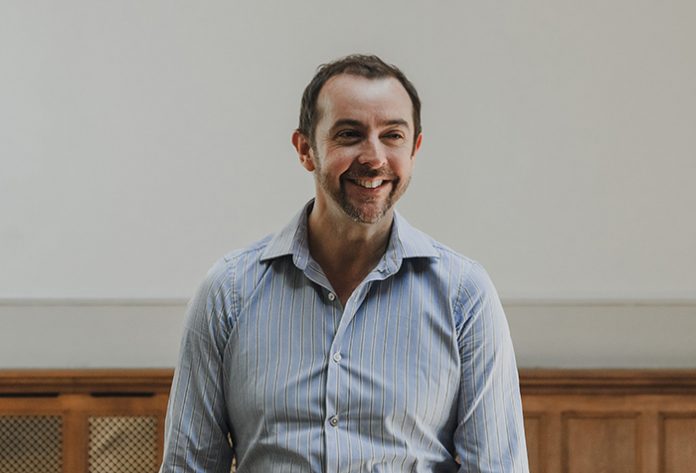 Serviced apartment specialist SACO recently revealed a new brand identity, opting for a fresh look and name – edyn – to see in the new year. Sleeper spoke to Nick Barton, the group's Chief Commercial Officer, to find out what's new and next for the company behind the Locke, Moorgate and Wittenberg labels.
---
What was the rebrand undertaken in response to?
edyn is our new group name, vision and identity – it unifies the individual brands within our group and embodies a shared culture and ethos. Our individual consumer facing brands haven't changed, so Locke, SACO, The Moorgate and The Wittenberg all remain. We've just brought them together under one group identity that signals our strength, commitment and ambition within the market. Our people are absolutely integral to our business, and we believe the transition to edyn will also help us to continue to attract and retain the best talent in the business.
Will the rebrand affect how the company selects its properties and projects?
We developed edyn to bring our businesses together at a group level and continue to grow and evolve. We currently have more than 80,000 apartments in more than 260 cities across the world and that is set to increase as we grow the Locke brand in particular. We're on a journey of acceleration with Locke – we have a pipeline of nine new properties all set to launch in the next 3 years. We're constantly looking for new opportunities across pan-European gateway and hub cities. We aim to be the industry-leader in the lifestyle aparthotel category, and create unique, design-led properties that bring the modern traveller and dynamic local communities together in spaces where both residents and locals are free to be themselves.
Where do the existing properties fit into the new direction?
edyn will replace our current group identity – SACO The Serviced Apartment Company. All of our other brands and properties within our portfolio will remain. We have a commitment to keep driving the brands within the group forward, constantly looking at how we can evolve and challenge our people, culture and properties. Our group purpose is to engage and inspire by providing distinctively designed properties, with creative private and public spaces, firmly rooted in the local neighbourhood and offering vibrant experiences and connections which nourish and enliven the soul.
What's next for edyn?
As a group, we currently have an ambitious 1,500+ room pipeline portfolio in the UK, Ireland, Germany and Portugal. When it comes to the Locke brand, we plan to accelerate our European expansion with nine new properties in major cities in the UK, Ireland, Germany and Portugal all set to be open by 2022. Our next property is set to open in February 2020. Locke at Broken Wharf in London will comprise 113 apartments and studios, a restaurant and cocktail bar. In addition, over the next year Bermonds Locke in London's thriving Bermondsey, Zanzibar at Dublin's Ormond Quay and Beckett Locke in Dublin's North Wall Quay will also open their doors to the public.