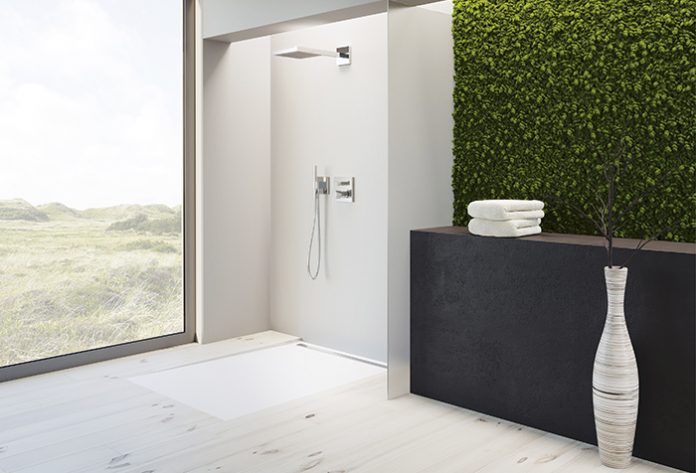 Bathroom specialist Kaldewei celebrated its 100th anniversary with a showcase of new products at this year's Sleep + Eat with a range of colour options and steel enamel bathroom solutions.
Displayed in matte shades including seashell cream and city-anthracite from the Coordinated Colours Collection, the Miena washbasin bowl was highlighted alongside the Cayonoplan Shower Surface, Centro washbasin and Centro Duo Oval bath, the latter incorporating a Sound Wave Bluetooth audio system.
The colour range features 12 matte shades that can be matched or contrasted across Kaldewei's product range. All Kaldewei bathroom solutions are 100% recyclable and come with a 30-year guarantee.
Meanwhile, new for 2018, a dedicated Material Experience gave guests the opportunity to test the brand's signature material, allowing them to use nail varnish, wire brush and a bunsen burner to observe the the material's strengths against scratches, impact, heat and chemicals in action.