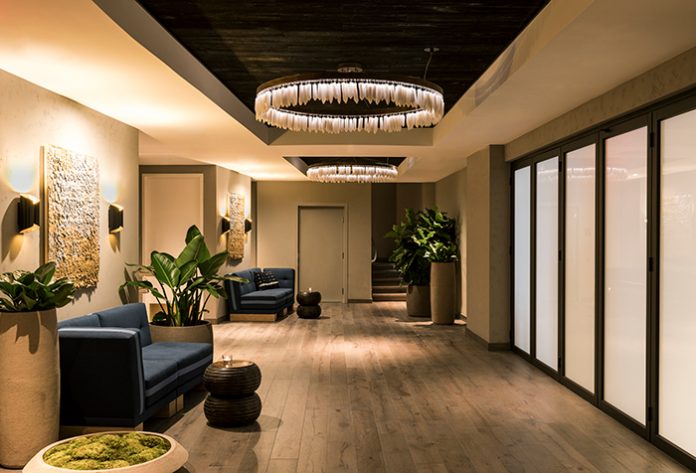 Kimpton Angler's Hotel South Beach has announced the completion of its six-year US$61 million redesign.
The final update to the Miami property includes a renovation and redesign of the hotel's four original buildings, including those dating back to the 1930s, and the opening of the new full-service seafood restaurant.
Designed by San Fransisco-based interiors studio Nicolehollis and Kimpton's Global SVP of Design Ave Bradley, the new wing – housing 85 guestrooms – more than doubles the hotel's inventory while providing an all new architectural space.
The new accommodation features a mix of modern and airy studios, two-story lofts and villas, spa villas and three-story poolside bungalows. The redesigned spaces celebrate the region's nautical origins and rich past as a tobacco and citrus trade hub. Together they seek to depict a sophisticated mood-setting aesthetic throughout.
The renovation also marks the opening of the hotel's New England-inspired seafood restaurant, Seawell Fish 'n' Oyster. Led by Chef Julian Garriga, the restaurant complements the project's popular Minnow Bar.
"I'm thrilled to showcase Seawell Fish N' Oyster to the neighbourhood," comments Garriga. "When guests visit, we want to give them a true taste of American sea fare with a unique Miami twist."