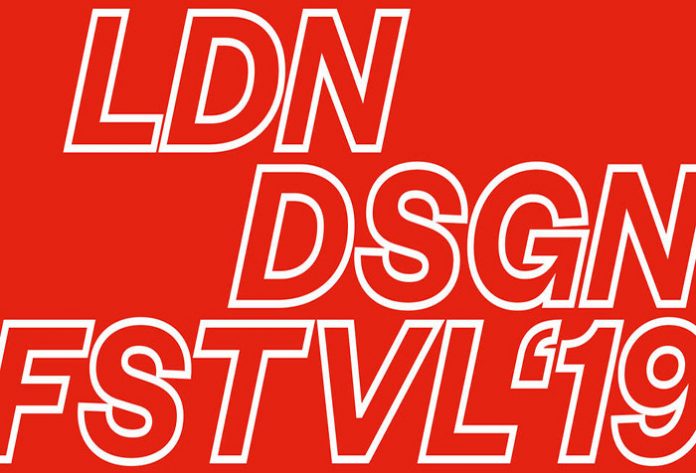 Alongside a host of exhibitions, discussions and design-led pop-ups and installations, London Design Festival 2019 invited visitors to explore the latest product releases from leading international brands. From furnishings to storage to lighting, here are Sleeper's picks of the highlights:
Sage Collection – Benchmark & David Rockwell
Designed for Benchmark by American architect David Rockwell, Sage is a new collection of furniture created to suit hospitality, home and workplace settings. Comprising sit-stand desks, meeting tables, dining tables, sofas, coffee tables and storage, the collection has been crafted entirely from natural materials such as coir, latex, sheep's wool and recycled cotton. Together with a combination of colours, textures, rounded profiles and ergonomic shapes, the collection seeks to channel the restorative qualities of nature.
Another Bed – Naturalmat
Naturalmat beds, mattresses and bedding accessories are British-made, organic, environmentally friendly, and free from any kind of synthetics. A unique combination of wool and cotton act as a natural fire retardant and ensure that mattress covers meet British standards.
In collaboration with furniture designers Another Country, the brand has unveiled Another Bed which brings together wood and fabric, fusing the two with a piped seam detail. The bed's rounded form sits upon chunky solid oak legs low to the ground, and continues the brand's dedication to using sustainable raw materials.
Mark Tremlett, CEO of Naturalmat, comments: "Our factory generates its own Green electricity and we only source wool from certified organic sheep farms within a 50-mile radius of our Devon-based bedworks, where all our mattresses are made from scratch."
Equal Collection – Claudio Bellini & VitrA
Presented at DesignJunction, VitrA's Equal range sees Claudio Bellini reimagine the modern bathroom with an architectural focus. The use of geometric shapes throughout the collection distinguishes each of the different products, including towel rails and LED lighting. A minimalist approach to its design is accompanied by monochrome hues and metallic finishes chosen by Bellini, whilst the seamless joints and simple shapes used across the collection evoke tranquillity with the smooth edges recalling the natural hollows found in lakes.
Dare Studio x Solid Nature
British furniture manufacturer Dare Studio collaborated with natural stone specialist Solid Nature to launch the Oxbow lounge chair, the Alma stacking chair and the Edwin workbench at this year's 100% Design, with the latter creating nine stone plinths upon which the new releases could be showcased.
The stones included: Arabescato, a white marble with grey veins; Cream Vanian, a soft marble with off-white crystalline veins; Flash Dark, a black marble with white and bronze veins; Sunrise Delight, a cream-coloured onyx with a soft, layered look; and Yellow Moonstone, a combination of soft blue onyx and brown/orange travertine.
Pinch
To mark its 25th anniversary, Belgravia-based Pinch debuted six new products at its new Ebury Street store, including the Rodan round dining table, the Roubel sofa, the Christo four-poster bed, the Avery stacking stool, the Leith coffee table and the Beata Cluster light.
"It has always been important to us that we make furniture that we would want in our home," comment founders Russell Pinch and Oona Bannon. "These new pieces perfectly demonstrate our ongoing focus on both the importance of the simplicity of shape and the materials used when crafting a new work."
Very Good and Proper and Isokon Plus
Following Very Good and Proper's acquisition of Isokon Plus in August, the two brands shared a stand at DesignJunction this year to showcase a series of brand new pieces. VG&P debuted a collection created by British designers, comprising the Pino Chair by John Tree, Valley Cabinet by Daniel Schofield and Oval Armchair by Ed Carpenter and André Klauser, whilst Isokon Plus unveiled a reissue of Barber and Osgerby's Shell chair alongside other classic pieces from its portfolio.
The Ripple Table – Profile Designs Furniture & Hi-Macs
Profile Designs Furniture exhibited The Ripple, a table unit crafted with Hi-Macs' Ultra-Thermoforming technique – a formula with 30% more thermoplastic capabilities which allows for more dramatic shaping and increased flexibility, allowing designers to create sharper curves and more organic designs.
"Our common passion for and combined experiences in the furniture industry inspires us to design and make furniture with the unique solid surface material," the designers say. "We believe that this material is often underused in furniture design, so our aim is to increase awareness of its many structural qualities, which are not present in timber or other sheet materials and highlight its potential."
Domus
Domus showcased three new tile designs at its Battersea showroom including Abstract, Biscuit and Paint-It, all of which offer a modern take on mid-century style and design, by way of abstract designs, colours and 3D surfaces inspired by the Bauhaus and Avant Garde art movements.
Abstract celebrates various forms including Bauhaus and retro-inspired surface patterns such as overlapping shapes, checks, cane webbing and an irregular linear pattern. Biscuit is a slim brick-shaped ceramic wall tile with one plain surface and five different geometric, textured or 3D surface designs available in matte finishes of pale pistachio, soft terracotta, warm slate grey and white, all in matte finish. Paint-It sees the natural look of wood grain applied to porcelain tiles in a pastel-coloured palette consisting of blue, yellow, rose and green, as well as grey and black, all set against an off-white background.